Published: 25 Jun at 11 AM Tags: Euro, Dollar, Pound Sterling, America, UK, Eurozone, Australian Dollar, New Zealand Dollar, Canadian Dollar, Australia, New Zealand, USA, Canada, China, Germany, South Africa,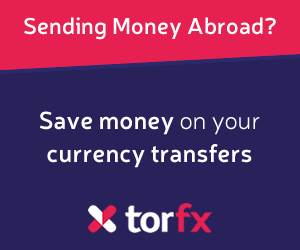 Pound (GBP)
Tuesday saw the Pound fall against the US Dollar as BoE Governor Mark Carney and other central bank officials commented on the recent speculation surrounding interest rate hikes. Although Carney was able to boost the Pound through the $1.70 threshold recently, he's now caused Sterling to soften by delivering a speech which wasn't as encouraging as expected. With wage growth in the UK slow and predictions for a drop in the mortgage market, the Pound could look to remain under the $1.70 region for some time. After coming under scrutiny this week Carney defended his recent actions: 'One danger is that people assume, having lived through years of interest rates at their rock bottom level, that they're never going to go up. We have to dispel that, and I think that's understood. The other extreme is that people assume that they will go up to historic levels and at historic rates.'
Euro (EUR)
Tuesday saw the Euro gain a third of a percent against the weakened Pound following Mark Carney's remarks regarding interest rates. The Eurozone saw negative results from the German IFO data this week; however the Euro seems to have deflected any great softening. Whilst geopolitical tensions are high with Iraq a hot topic worldwide, the Euro has made advancements against the Australian Dollar and the
New Zealand
Dollar as they were weakened by their commodity-based volatility.
US Dollar (USD)
The US Dollar has strengthened this week off the back of strong statistics for housing sales and consumer confidence. Home sales have advanced by their quickest pace in the latter six years rising from 425k in April to 504k in May. Beating a forecast for an increase of 1.6% and wildly exceeding the previous month's 3.7% gain, new home sales rose to 18.6% MoM in May. Consumer confidence data also smashed expectations; a predicted 83.5 was bettered with an actual rise to 85.2 from the previous 82.2.
Canadian Dollar (CAD)
The Canadian Dollar has recently seen four days of strengthening against the US Dollar, attaining its highest exchange rate since January. Since Tuesday last week, the advancement of the 'Loonie' has shown a strong gain of almost 1.2 cents, due to the prices of commodities such as oil and gold being affected by the conflict in Iraq.
New Zealand Dollar (NZD)
The New Zealand Dollar, despite having a positive boost from Chinese data earlier in the week, has traded lower due to the instability associated with commodity assets. Currently trading at 0.8673 against the US Dollar, the 'Kiwi' had dipped to a low of 0.8659 on Wednesday. Currency expert for OMF Stuart Ive said: 'There are still some geopolitical fears and we do see some risk coming off.'
Australian Dollar (AUD)
This week has seen the 'Aussie' reach its pinnacle for the last 11 weeks at 0.9445 US cents. However, with strong results published for the US Dollar, and an increasing strain in the uncertainty of the Iraq crisis, the 'Aussie' has fallen to lows of 0.9351 on Wednesday after easing from its seven-month-high. Foreign exchange expert Steven Dooley has stated: 'That's been the ongoing story really, every time we get up towards that 94.50 US cents level, the 'Aussie' Dollar backs away from it. The fundamentals line up for a strong Australian Dollar. The Federal Reserve said last week that its rate was on hold for a considerable period.'
Rand (ZAR)
South Africa
has seen good news for the Rand by way of the end of the mining strike. With the further possibility of more strikes on the way the Rand may not be able to stabilise consistently, however for now it appears to be attempting to recover a firmer footing as the economic damage caused by the mining strike is assessed. Industry expert Christie Viljoen has commented: 'Hard work begins now to get workers ready to go underground to get platinum mines profitable again and restore faith in the economy as an investment destination.' The Rand will remain precarious for the foreseeable future as the Iraq situation continues.
As of Wednesday, 25th June 2014, the Pound Sterling currency rates mentioned within this news item were as follows:
GBP EUR exchange rate was 1.2461, GBP USD exchange rate was 1.6986, GBP AUD exchange rate was 1.8066, GBP NZD exchange rate was 1.9455, GBP CAD exchange rate was 1.8211, GBP CNY exchange rate was 10.5899, and GBP ZAR exchange rate was 17.9905.