Published: 25 Jun at 12 PM Tags: Dollar, America, USA, India, Thailand,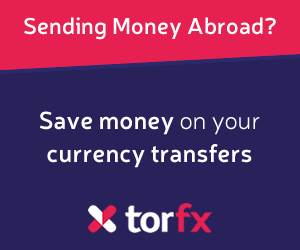 The Thai Baht advanced to 31.02 Baht per Dollar, its strongest level for a week, after the Bank of
Thailand
continued to intimate that it will intervene in order to prevent the currency weakening further.
On several occasions the central bank has stated that it is prepared to take action if the currency does not halt or pare the descent that saw it plummet to a nine-month low against the US Dollar
Only last week Pongpen Ruengvirayudh, Deputy Governor of the Bank of Thailand, commented that if the Baht continued to experience volatility steps would be taken.
The Federal Reserve's most recent policy statement, in which the possibility of reining in quantitative easing was alluded to, caused the Baht to shed 1.8 per cent against the US Dollar last week.
In response to the Baht's gains one Tokyo-based economist stated: 'concern about intervention is leading to some rebound in the Baht. But downward pressure on the Baht and other assets as well as fund outflow pressure continue as the situation surrounding emerging markets hasn't changed.'
Several pieces of influential economic data are scheduled for release in Thailand this week.
On Wednesday the nation publishes its balance of trade figures, while Friday sees the release of industrial production and current account data.
In other news, the Indian Rupee continued to trade close to a record low during the local session as the pressure of
India
's current-account deficit weighed on the currency.
Analysts with Religare Capital expect Rupee weakness to continue for the time being. A report published by Religare statedL 'We see the pain on the Rupee continuing for now, with some short-term support provided by lower gold imports in June.'
The Rupee is currently trading in the region of 59.5300 against the US Dollar.
As of Tuesday, 25th June 2013, the Pound Sterling currency rates mentioned within this news item were as follows:
GBP USD exchange rate was 1.5416, GBP INR exchange rate was 92.0132, and GBP THB exchange rate was 47.8534.