Published: 25 Mar at 6 PM Tags: Euro, Dollar, America, Eurozone, Cyprus, USA, Germany,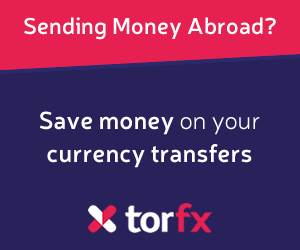 For a moment it seemed as though Cyprus would fail to have a bailout package approved before the EU's deadline.
But, in an action-movie style dramatic twist, Cyprus secured a ten billion Euro bailout in the nick of time.
In the new plan Cyprus Popular Bank Pcl will close, and losses will be imposed on some deposits held with the Bank of Cyprus Plc, putting Cyprus in a position to receive a bailout worth ten billion Euros. Bank accounts with less than 100,000 Euros deposited in them will not be touched.
Immediately after news the Euro rose against the majority of its most traded peers, recouping some of the extensive losses recorded last week. However, the Euro went on to erase its gain against the US Dollar as investors speculate on where this current crisis could take the Eurozone.
Cyprus' President Nicos Anastasiades told reporters that the deal was 'in the best interest of the Cyprus people and the European Union'.
He then issued the following statement to his public: 'Thank you for your messages of support. They gave me strength during last night's struggle to secure the best possible outcome for Cyprus.'
Speaking this morning Wolfgang Schaeuble, German Finance Minister, asserted that from a German point of view this new deal is much better than the one Cyprus rejected last week. Schaeuble asserted that it was fair to all involved, and should mean that Cypriot banks can be reopened as soon as possible.
Schaeuble added that the goal was to have the European Parliament approve the deal by the third week of April.
But is this an end to the crisis? Some industry experts have expressed the belief that Cyprus' problems are far from over.
For example, bond analyst Gary Jenkins was quoted as saying: 'In a way this is just the beginning of their problems. They've stopped the old business model [securing deposits from better-off individuals] but it hasn't been replaced with anything else.'
Jenkins went on to stress that the EU had failed to make any economic projections for the island nation: 'They are never going to see that 10 billion Euros back. The economy is crushed for the next god knows how many years. As soon as people can take their money out the banks, they will take it out. If I have 10,000 Euros in the Bank of Cyprus, why would I leave it there? Anyone's guess would be that the economy is going to crash in these circumstances. Confidence has disappeared. What is the impact on Cypriot companies? Has no one looked at how many corporates have over 100,000 Euros in the bank? Who's going to want to do business with Cypriot corporate right now? [...] It's a nuclear bomb to crack a nut.'
As of Monday, 25th March 2013, the Pound Sterling currency rates mentioned within this news item were as follows:
GBP EUR exchange rate was 1.1804, and GBP USD exchange rate was 1.5178.