Published: 24 Jul at 10 AM Tags: Euro, Dollar, Pound Sterling, America, UK, Eurozone, Australian Dollar, New Zealand Dollar, Canadian Dollar, Australia, New Zealand, USA, Canada, China, France, Germany, South Africa,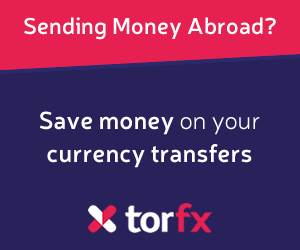 Pound (GBP)
Thursday will see the UK release June's Retail Sales figures which are currently forecast to remain at 3.9% year- on- year. The Pound (GBP) could enjoy a boost if statistics prove favourable as investors remain attentive to the UK economy's progress with the speculation of interest rate hikes this side of Christmas circulating. Governor of the Bank of England Mark Carney has suggested that low interest rates could endanger the economy, stating: 'The bank is well aware that a prolonged period of historically low interest rates could encourage other risks to develop.' The Pound to US Dollar exchange rate is trending at 1.7047.
Euro (EUR)
Thursday has seen the release of German and French Composite, Manufacturing, and Services PMI, which have shown surprising figures. Although French Manufacturing PMI only reached 47.6 in July, despite being forecast to attain 48 by economists, other PMI data has come in above expected levels. French Services, German Composite and German Manufacturing PMI all came in above the 50 mark separating growth from contraction. The Euro (EUR) could gain some support from such positive figures given the recent string of negative data and the escalation of geopolitical tensions. The Euro is currently trading against the US Dollar (USD) at 1.3448.
US Dollar (USD)
Investors will be closely eyeing the publication of Initial Jobless Claims and Continuing Claims data due to be released from the US on Thursday. Recently Chairwoman for the Federal Reserve Janet Yellen stated that employment data would fuel interest rate hikes in the US. Royal Bank of Scotland representative Greg Gibbs commented: 'The message from Yellen is not obviously dovish, even though plenty in the market are characterising it as such. We're getting to the turning point for the Dollar as we begin to see an upward creep in front-end yields.' The US Dollar (USD) is currently trading against the Pound (GBP) at 0.5870.
Canadian Dollar (CAD)
The Canadian Dollar (CAD) has reached weekly highs on Thursday, after Wednesday's sales data proved favourable. Economist Bill Adams suggests: '
Canada
's labour market indicators were still soft in the second quarter, but activity indicators have clearly turned a corner.' With no more data releases this week the Canadian Dollar will be subject to other fluctuations in the currency market and continuing geopolitical tensions are likely to determine any movement in the 'Loonie'. The Canadian Dollar is currently trading against the US Dollar (USD) at 0.9319.
Australian Dollar (AUD)
The Australian Dollar (AUD) has climbed to highs this week of above 0.9450, after a positive set of data releases showing that Australian inflation rose. However, Thursday will see the 'Aussie' gaining support from upbeat Chinese figures as the nation's Manufacturing PMI rose to 52.0 in July, reaching far higher than the predicted 51.0. The Australian Dollar is presently trending at 0.9436 against the 'Buck' (USD).
New Zealand
Dollar (NZD)
The New Zealand Dollar (NZD) to US Dollar (USD) exchange rate is trading at 0.8572 on Thursday, after the Reserve Bank of New Zealand (RBNZ) warned of the potential for the 'Kiwi' to fall significantly. Governor of the RBNZ Graeme Wheeler stated that the New Zealand Dollar's high levels of late were 'unjustified and unsustainable.' Sydney based strategist, Michael Turner commented: 'They've [RBNZ] given themselves plenty of flexibility and plenty of opportunity to jawbone the currency further in the near term.'
South African Rand (ZAR)
The South African Rand (ZAR) has been subject to fluctuations amid the strikes that have remained prominent throughout 2014. The latest metal workers strike has been orchestrated by the National Union of Metalworkers in
South Africa
(NUMSA) and is now in its fourth week. The union has demanded pay increases and other benefits which have been discussed in recent weeks. However, when it appears that an agreement could be on the table, employers have warned that job losses will be likely once the new contracts are in place. Moreover, employers have also demanded employees to give up their rights to bargain further. A NUMSA spokesperson stated: 'Take the escalating cost of living. If workers want a transport allowance they will have to wait three years to negotiate.' The Rand has weakened against the US Dollar (USD) with a USD to ZAR exchange rate of 10.5400 on Thursday.
As of Thursday, 24th July 2014, the Pound Sterling currency rates mentioned within this news item were as follows:
GBP EUR exchange rate was 1.2617, GBP USD exchange rate was 1.6987, GBP AUD exchange rate was 1.8036, GBP NZD exchange rate was 1.9807, GBP CAD exchange rate was 1.8252, GBP CNY exchange rate was 10.5227, and GBP ZAR exchange rate was 17.8858.