Published: 24 Jun at 12 PM Tags: Dollar, America, USA, Mexico, Turkey,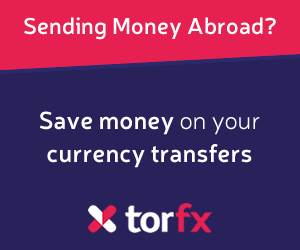 With the appeal of higher-risk and emerging market currencies severely knocked by the expectation that positive US economic data could inspire the Federal Reserve to begin tapering easing in the months ahead, the Mexican Peso posted a staggering five-day drop of 4.5 per cent against the US Dollar.
This was the South American currency's worst weekly decline against its US counterpart since 2008 and the onset of the global economic crisis.
According to
Mexico
City-based economist Rafael Camarena: 'All the movement that we've seen is attributable to this uncertainty that's come about in the past month, and that with the message of the Fed has become clearer. We should be thinking that this is the end of an extremely accommodative monetary policy cycle and that going ahead we should see a cycle of normalization.'
The Peso hit a low of 13.3050 Peso per Dollar on Friday and has weakened further today, to trade in the region of 13.3530 Peso per Dollar.
In other currency news, the Turkish Lira is rapidly moving toward a record-low. Although the Turkish central bank has organised single dollar auctions in an attempt to limit the currency's volatility it has done little to bolster the Lira.
The Turkish asset has been flagging considerably since Fed Chairman Ben Bernanke intimated that the US could bring quantitative easing to an end by mid-2014.
The Lira is currently trading in the region of 1.9412 against the US Dollar. According to Bloomberg News, this is the currency's 'lowest level on a closing basis since at least 1981.'
The Turkish central bank has announced that on those days on which it provides funding at its policy rate of 4.5 per cent it will hold a single dollar auction, selling a minimum of 150 million Dollars.
As of Monday, 24th June 2013, the Pound Sterling currency rates mentioned within this news item were as follows:
GBP USD exchange rate was 1.5447, and GBP MXN exchange rate was 20.4897.