Published: 24 Jun at 12 PM Tags: Euro, Dollar, Pound Sterling, America, UK, Eurozone, USA, Germany, Greece,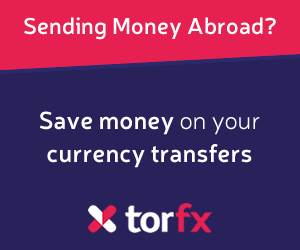 Pound Sterling (GBP)\r\nAfter a period of depreciation following a spate of trader profit-locking, the Pound advanced towards the end of Tuesday's European session and into Wednesday morning. The appreciation, which saw the Pound reach a fresh 4-week high against the common currency, was initiated by hawkish comments from Bank of England (BoE) official Martin Weale in an interview with Financial Times. Weale, a member of the Monetary Policy Committee (MPC), stated that such was the improvement in the British labour market that policymakers will be pressured into hiking the benchmark interest rate in 2015. \r\nThe Sterling gains were somewhat short-lived, however, after domestic data failed to meet with the median market forecast. May's BBA Loans for House Purchase was forecast to rise from 42,020 mortgage approvals to 43,350, but the actual result only reached 42,530. 'The numbers show that the property market remains buoyant after the general election,' said Richard Woolhouse, chief economist at the BBA. 'Personal borrowing by British families also seems to be strong -– the uptake of personal loans and credit card borrowing is further proof of consumers\' confidence.'\r\n\r\nEuro (EUR) \r\nThe common currency recovered some of its losses from Tuesday on Wednesday morning amid optimism that
Greece
will be able to secure a deal to unlock vital aid from creditors. Eurozone finance ministers meet today in Brussels to attempt to hash out a deal, with many believing it will not conclude until a decision is made. This unscheduled meeting will be the third time Eurozone officials have met this week to discuss Greece. \r\nOptimism regarding the Hellenic nation has micrified relatively disappointing data out of the currency bloc's most powerful economy. German IFO Business Climate, IFO Current Assessment and IFO Expectations all failed to meet with May's median market forecasts. \r\n\r\nUS Dollar (USD) \r\nAlthough US data produced mostly disappointing results on Tuesday, the 'Greenback' (USD) avoided declination. This was due to positive comments from Federal Reserve Governor Jerome Powell who stated that he expects the Fed to increase the cash rate twice in 2015. \r\nHowever, the Dollar gains were pared on Wednesday morning as traders finally digested the disappointing Durable Goods Orders in May which declined by -1.8%. In addition, both April's House Price Index and May's Manufacturing PMI failed to meet with forecast growth. Chris Williamson, Chief Economist at Markit said; 'Manufacturers reported a disappointing end to the second quarter, with factory output growing at the slowest rate for a year-and-a-half.' \r\nUS growth data, due for publication later on Wednesday, is likely to provoke US Dollar volatility.
As of Wednesday, 24th June 2015, the Pound Sterling currency rates mentioned within this news item were as follows:
GBP EUR exchange rate was 1.4017, GBP USD exchange rate was 1.5707,