Published: 24 Apr at 10 AM Tags: Euro, Dollar, Pound Sterling, America, UK, Eurozone, Australian Dollar, New Zealand Dollar, Canadian Dollar, Australia, New Zealand, USA, Canada, China, Germany, Japan, South Africa,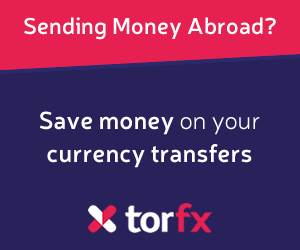 Pound Sterling
GBP/USD – Little Changed
Although the UK's budget deficit was shown to have narrowed by more than expected in March, the Pound declined against the safe-haven US Dollar yesterday as the latter currency broadly strengthened in a risk-off market. Sterling was little changed against the 'Greenback' this morning ahead of the release of UK home loans data and a retail sales survey.
US Dollar
USD/JPY – Trading Higher
As risk aversion strengthened following the release of poor services and manufacturing PMI for the Eurozone the safe-haven US Dollar advanced on the majority of its most traded rivals. The 'Greenback' edged closer to 100 Yen per Dollar, climbing to 99.48 from 99.18 during local trade. The US currency could experience additional fluctuations this afternoon following the publication of US durable goods orders data.
Euro
EUR/USD – Trading Lower
The Euro declined against its US counterpart this morning prior to the release of German business climate and economic expectations surveys. The common currency is likely to edge lower in the hours ahead as both surveys where shown to have declined by significantly more than forecast.
Australian Dollar
AUD/NZD – Trading Lower
Yesterday the 'Aussie' posted widespread declines as manufacturing data for
China
, its main trading partner, came in below expectations. During local trade the Australian Dollar slipped by 0.6 against its
New Zealand
counterpart after a positive statement from the RBNZ boosted the 'Kiwi'. The 'Aussie' was also adversely affected by a report showing that
Australia
recorded its slowest core consumer price growth in 14 years.
New Zealand Dollar
NZD/USD – Trading Higher
In a statement accompanying the Reserve Bank of New Zealand's rate decision the central bank's Governor Graeme Wheeler asserted that national growth is picking up. The 'Kiwi' rose in response to Wheeler's words, recouping losses sustained following the publication of Chinese manufacturing figures. Some industry experts had expected Wheeler to comment on the 'overvalued' New Zealand Dollar, as he did in March, but after he failed to do so the South Pacific currency strengthened to 84.44 US cents.
Canadian Dollar
CAD/USD – Trading Lower
After disappointing data releases from China and the Eurozone dimmed the global economic outlook the Canadian Dollar fell against several of its main peers, trading close to a six week low against its American counterpart. However, the 'Loonie' later recouped some of its losses after Canadian retail sales were shown to be stronger in February than expected. An absence of domestic economic news means that additional Canadian Dollar movement is likely to occur in response to global economic developments.
Japanese Yen
JPY/EUR – Trading Higher
The Yen continued to climb yesterday as concerns regarding global economic recovery grew in response to worse-than-anticipated manufacturing and services data for the Eurozone. The safe-haven Yen had previously climbed against several of its rivals after Chinese manufacturing figures failed to meet expectations and continued to gain against currencies including the Euro.
South African Rand
ZAR/USD – Trading Lower
The commodity-driven Rand broadly softened yesterday as investors turned to safe-haven assets in the wake of several pieces of concerning global data. Fears of
South Africa
's electricity supply being disrupted also weighed on the currency. Industry experts expect the Rand to remain under pressure in the days ahead.
As of Wednesday, 24th April 2013, the Pound Sterling currency rates mentioned within this news item were as follows:
GBP EUR exchange rate was 1.1734, GBP USD exchange rate was 1.5272, GBP AUD exchange rate was 1.4865, GBP NZD exchange rate was 1.8027, GBP CAD exchange rate was 1.5661, GBP CNY exchange rate was 9.436, GBP JPY exchange rate was 152.0037, and GBP ZAR exchange rate was 13.9403.