Published: 23 Apr at 3 PM Tags: Euro, Dollar, America, Eurozone, USA, China, India,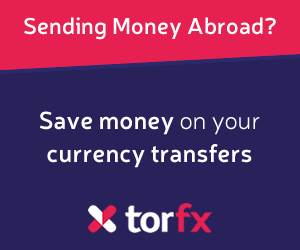 Last week news that
China
's economy expanded at a slower rate than anticipated in the first quarter of this year dented the global outlook and raised fresh concerns regarding a slowdown in the Asian nation.
Consequently, commodities plummeted and safe-haven currencies enjoyed a bullish relationship with their higher-risk peers.
Although gold has rebounded from the four-year lows inspired by last week's news, and other commodities have risen, investors appetite for risk was sapped again following the release of another concerning economic report for China.
China's manufacturing PMI dropped to 50.5 in April from 51.6 the previous month, a far more significant fall than economists had envisaged.
This result saw investors flock to lower-risk assets, notably the US Dollar.
Demand for the US currency was also supported after the Eurozone posted worse-than-expected services and manufacturing PMI, intimating that the region's recession is deepening.
As a result the Indian Rupee has fallen to a week low against the Greenback.
However, some industry experts are predicting that the pairing could experience positive movement in the near future.
Today
India
's Economic Advisory Council, which reports to the nation's Prime Minister, asserted that during the current fiscal year India will post growth of 6.4 per cent, a more optimistic prediction than those laid out in previous private estimates.
According to the Council India's full year current account deficit, a major economic concern, will narrow from 5.1 per cent to 4.7 per cent as a result of increasing exports.
If these estimations prove accurate India's improving economic outlook could result in a stronger Rupee.
One industry expert also noted: 'The demand for dollars is much higher from importers and oil companies. If we see some foreign investor outflows in May, the rupee can move towards 55 to the dollar.'
Local markets will be shut tomorrow for the Mahavir Jayanti national holiday.
One US Dollar currently buys 54.3120 Rupees.
As of Tuesday, 23rd April 2013, the Pound Sterling currency rates mentioned within this news item were as follows:
GBP EUR exchange rate was 1.1719, GBP USD exchange rate was 1.5237, GBP CNY exchange rate was 9.415, and GBP INR exchange rate was 82.6706.