Published: 22 Jul at 5 PM Tags: Euro, Dollar, America, Eurozone, USA, Japan, Switzerland, Portugal,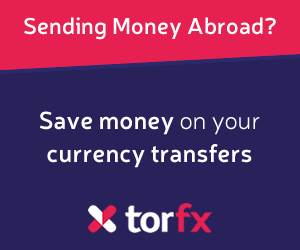 According to the President of the Swiss National Bank, there are currently no plans to alter or remove the Swiss Franc ceiling of 1.20 per Euro.
The Franc has been capped since September 2011 as the SNB attempts to fight off deflationary concerns and recession fears.
The SNB's efforts have resulted in the central bank accumulating foreign currency reserves equal to almost 75 per cent of
Switzerland
's total economic outlook.
Over the weekend Jordon took the stand during a gathering of G20 Finance Ministers and central bank heads.
He asserted: 'We will maintain our current policy for as long as necessary. This monetary policy stance is needed to act within our mandate.' He went on to state that abolishing the ceiling is still a long way off.
This comment goes against the view held by some analysts, that the SNB could use the Franc's recent depreciation against the Euro in order to reassess the cap on the currency.
In response to the news, institution Deloitte LLP commented: 'The SNB's consistent and successful defence of the exchange floor has boosted CFOs' confidence that the Swiss Franc will not return to its previous strength in the near future.'
With news from the Eurozone thin on the ground today, movement in the EUR/CHF pairing has been limited. However, tomorrow's consumer confidence gauge for the 17-nation currency bloc will be of interest. If the results should exceed the climb to -18.3 expected the Euro could strengthen.
Swiss data to watch out for in the weeks ahead includes the UBS consumption indicator and KOF leading indicator, published on the 31st of July. August sees the release of Swiss inflation and retail sales figures.
The EUR/CHF pairing was trading in the region of 1.2319
In other currency news, the Euro approached a month-high against a broadly softening US Dollar as assurance was given of the stability of
Portugal
's government.
Meanwhile, Japan's Yen strengthened against several of its biggest rivals as Prime Minister Shinzo Abe kept hold of the government in recent elections.
As currency strategist Gerry Celaya observed; 'It boils down to your faith in Abenomics and whether or not you think he's going to be able to push his agenda further, and more importantly whether, that's really good for the Yen. We've priced in a lot and we need something to deliver here. In our view it's going to have to come from the Bank of Japan.'
The USD/JPY pairing was trading in the region of 99.9300
As of Monday, 22nd July 2013, the Pound Sterling currency rates mentioned within this news item were as follows:
GBP EUR exchange rate was 1.1651, GBP USD exchange rate was 1.536, GBP JPY exchange rate was 152.9187, and GBP CHF exchange rate was 1.4382.