Published: 22 Mar at 3 PM Tags: Euro, Dollar, Pound Sterling, America, Eurozone, Cyprus, USA, Germany, India, Japan,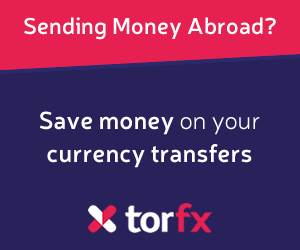 Poor manufacturing/services figures for the Eurozone caused the Euro to fall against the majority of its peers yesterday, and a new twist in the Cyprus tale weighed on the currency further.
The European Central Bank demanded that Cyprus come up with the 5.8 billion Euros needed for emergency loans to be issued by Monday, warning that the nation wouldn't receive the financial aid it needs if it failed to agree to a new bailout package within the allotted time frame.
This latest development inspired an initial wave of risk-aversion which saw the Euro trading at a four-month low against the US Dollar and a five-week low against the British Pound.
However, in the intervening hours the odds of a suitable resolution being reached have increased.
Christos Stylianides, a spokesman for the Cypriot government, earlier asserted: 'In a few hours we will be called upon to take the big decisions and reply to the hard dilemmas. The next few hours will determine the future of this country. We must all assume responsibility.'
The ruling party in Cyprus has since stated that reaching a deal 'within the EU framework' could be only hours away.
This news has allowed the Euro to recoup some of the losses sustained as a result of the uncertainty.
The common currency climbed by 0.4 per cent against safe haven rivals the US Dollar and Japanese Yen.
If a deal is struck within the next few hours the Euro could experience a rally next week and rebound from the lows recorded over the past five days.
Also of interest to the Euro this morning was the news that business confidence in
Germany
, the Eurozone's largest economy, declined unexpectedly in March.
The drop from 107.4 to 106.7 was the first for five months. Economists foresaw the business climate index rising to 107.8. While this data caused the Euro to dip early on in European trade the currency moved higher shortly afterwards.
In response to the German report economist Heinrich Bayer asserted: 'While the decline in confidence is certainly a dampener after the recent surge in optimism, the scenario of a moderate recovery gradually picking up speed in the course of the year hasn't changed.'
Bayer went on to say that while this issue with Cyprus could cause confidence to fall further initially 'it probably won't have any real consequences for the German economy.'
As of Friday, 22nd March 2013, the Pound Sterling currency rates mentioned within this news item were as follows:
GBP EUR exchange rate was 1.1725, GBP USD exchange rate was 1.523, GBP INR exchange rate was 82.7707, and GBP JPY exchange rate was 143.8695.