Published: 21 Nov at 4 PM Tags: Euro, Dollar, Pound Sterling, America, Eurozone, Australian Dollar, Australia, USA, Germany,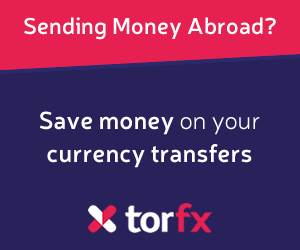 EUR/AUD Outlook Poor Unless German Political Breakthrough Occurs
The Euro has fallen against the Australian Dollar on Tuesday's trading session, owing to growing concerns that
Germany
could face a new election.
Germany's government is currently in a state of flux, with lengthy coalition talks suddenly failing in recent days.
This leaves the largest party, Angela Merkel's CDU/CSU union, to find some way of achieving a working majority in the near-future.
Problematically, Merkel has rejected forming a minority government. This has led to concerns that Germany could face a new election in the coming year.
The problem with this path is that the CDU/CSU pairing suffered a historic loss of the voteshare in September's election, so it could be weakened even further on a fresh ballot.
There still isn't a clear solution to this difficult situation, so the German predicament could remain a strong influence on the Euro in the coming weeks.
The Euro might stage a recovery when the Eurozone consumer confidence flash comes out on Wednesday.
This is tipped to show a small improvement, from -1 points to -0.8.
Australian Dollar Firms on Hopes of Future RBA Rate Hike
The Australian Dollar has strengthened against the Pound recently, having been supported by a statement from the Reserve Bank of
Australia
(RBA) Governor.
Philip Lowe has been speaking at an event in Sydney, but mainly warned about the problems faced by the Australian economy. Striking a dovish tone, Lowe said;
'We still remain short of full employment, and inflation is expected to pick up only gradually and remain below average for some time yet.
This means that a continuation of accommodative monetary policy is appropriate. There is not a strong case for a near-term adjustment in monetary policy'.
AUD traders have been more focused on his long-term outlook, however. In a statement that sent the Australian Dollar soaring, Lowe admitted that;
'If the economy continues to improve as expected, it is more likely that the next move in interest rates will be up, rather than down'.
The next RBA interest rate change may not be until 2019, but this statement has at least set the stage for an eventual, AUD-boosting rate hike in the future.
Before any RBA news, the Australian Dollar could be affected by the imminent release of construction output figures for Q3.
The recent AUD gains could give way to losses, if the previous rise of 9.3% is replaced with a -2.1% loss as forecast.
As of Tuesday, 21st November 2017, the Pound Sterling currency rates mentioned within this news item were as follows:
GBP EUR exchange rate was 1.1281, GBP USD exchange rate was 1.3245, and GBP AUD exchange rate was 1.7466.