Published: 21 Aug at 11 AM Tags: Dollar, America, USA, India,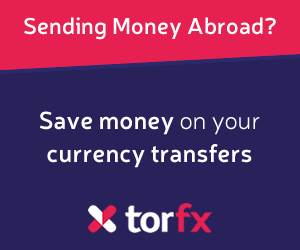 As lower-than-anticipated domestic growth increased the likelihood of the Mexican central bank cutting interest rates the Peso advanced on its US peer, surging 0.8 per cent to 12.9745 Peso per Dollar.
The 1.5 per cent gain in Mexican GDP in the second quarter was smaller than economists envisaged.
The data was swiftly followed by the news that the Mexican government has slashed its growth forecast for 2013 to 1.8 per cent. The government had previously expected expansion of 3.1 per cent this year.
In response to the report industry expert Vivienne Taberer commented: 'With that GDP number out there, there's certainly going to be an increasing part of the market that's going to say, "We think that the central bank is going to cut" '.
The chance of a rate reduction being issued in the next six months has now increased to 16 per cent.
However, the Peso's gains may be reversed in the hours ahead if the US Federal Open Market Committee policy meeting minutes intimate that the central bank intends to taper easing in September.
The FOMC minutes are scheduled for publication at 19:00 GMT and could inspire significant volatility, especially among emerging-market assets.
In other currency news, the Rupee was able to stage a modest rebound against its US rival after hitting an all-time low of over 64 Rupee per Dollar yesterday.
The Rupee was able to post a modest advance after the Reserve Bank of
India
outlined its intentions to purchase long-dated sovereign notes.
Open-market debt purchases of 80 billion Rupees will be conducted by the RBI on Friday. The measure will be repeated if market conditions make it necessary.
According to analysts with Barclays Plc; 'The move marks the start of a gradual reversal of the liquidity tightening since mind-July. We think the tightening measures triggered in multiple stages since July 15th were unduly harsh on market liquidity and the interest rate spectrum, without generating any commensurate support for the Rupee.'
The Indian asset is currently trading against the US Dollar in the region of 64.2000 after briefly strengthening to 63.1100.
However, any Rupee relief could be short lived. If the Fed offers an easing timeline beginning this side of Christmas the US Dollar could be bolstered and the Rupee may fall.
As of Wednesday, 21st August 2013, the Pound Sterling currency rates mentioned within this news item were as follows:
GBP USD exchange rate was 1.5623, and GBP INR exchange rate was 100.4454.