Published: 21 Jul at 11 AM Tags: Euro, Dollar, Pound Sterling, America, UK, Eurozone, Australian Dollar, New Zealand Dollar, Canadian Dollar, Australia, New Zealand, USA, Canada, South Africa,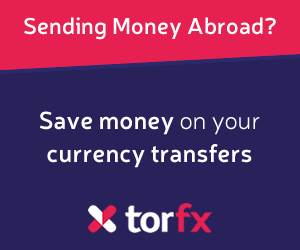 Great British Pound (GBP)
The UK's soon to be released GDP report is expected to show that growth is back to pre-crisis levels with expansion through six consecutive quarters. Former Bank of England (BoE) official David Tinsley commented: 'The story continues of a pretty consistent and fast rate of growth. Policy makers will need to think about tightening.' Tuesday will prove to be another influential day for the Pound (GBP) as Public Finances and Public Sector Net Borrowing data is published. The Pound is currently trading down against the US Dollar (USD) at 1.7086
Euro (EUR)
The Euro (EUR) is trading tentatively as geo-political tensions remain prominent after the downing of the Malaysian Airlines flight last week. Forex expert for Barclays, Mitul Kotecha, commented: 'Investors have one eye on geopolitical events, all of that is a recipe for generally lacklustre trading.' Euro movement may be influenced by the Eurozone Consumer Confidence data due for release on Wednesday, which is currently predicted to stagnate at -7.5. The Euro is presently trading up against the US Dollar (USD) at 1.3531.
US Dollar (USD)
The US Dollar (USD) will witness an influential day on Tuesday as the US Consumer Price Index data is released. Furthermore, May's House Price Index and Existing Home Sales data will be released shortly after which could prove a boost for the 'Buck' if favourable. However, although the House Price data is currently forecast to rise, Existing Home Sales figures are expected to drop in June to 2.0%, in comparison to May's 4.9%. The US Dollar is currently trading against the Pound (GBP) at 0.5854.
Canadian Dollar (CAD)
The Canadian Dollar (CAD) has proved to be surprisingly strong in 2014, which has resulted in much speculation surrounding the Bank of
Canada
and their handling of such a strong domestic currency. Economist Sal Guatieri stated: 'There are many other factors that suggest that the Canadian Dollar should not be at 93 cents right now. In particular, the ongoing trade deficit.' However, the 'Loonie's' strength is considered to be a result of a weakened US Dollar by many economists. Also enhancing the Canadian Dollar is the Bank of Canada's comments suggesting that interest rates should remain stable. The benchmark rate is currently residing at 1%, consistent with the past four years. The 'Loonie' is trading against the US Dollar (USD) at 0.9313.
Australian Dollar (AUD)
The Australian Dollar (AUD) is currently trading against the US Dollar (USD) at 0.9390, with the day's high being 0.9400 so far this session. The Australian Dollar however has been subject to some volatility due to its status as as a commodity currency following the recent downing of the Malaysian Airlines flight. Representative for the Bank of
New Zealand
, Kymberly Martin stated: 'Markets suffered quite a bit of risk aversion following the events in Ukraine but, on Friday night we saw a bit of a reversal with US equities rising. The Australian Dollar was a beneficiary of that.'
New Zealand Dollar (NZD)
Speculation is shrouding the New Zealand Dollar (NZD) at present, as economists hypothesise that Wednesday could signal the last interest rate hike. The Reserve Bank of New Zealand (RBNZ) is expected to raise interest rates from the current 3.25% to 3.50%, alongside the release of New Zealand Trade Balance, Imports, and Exports data. An expert in the field, Kymberly Martin, suggests: 'The market currently prices around an 85% chance of a 25 basis point hike at the meeting.' The 'Kiwi' is presently trading at 0.8699 against the US Dollar (USD).
South African Rand (ZAR)
The Rand (ZAR) has experienced prolonged volatility during a five month platinum miners' strike, and now the National Union of Metalworkers of
South Africa
(NUMSA) is engaged in strike action. The union however has submitted a new wage offer as the work stoppage enters its fourth week. The offer is expected to be discussed by employers on Monday. A representative for the United Association of South Africa stated: 'By Tuesday morning if we get a favourable response from employers, it could be the end of the strike.' With an end to the economically damaging strikes in sight the Rand could gain stability soon. The US Dollar (USD) is currently trading down against the Rand at 10.6195.
As of Monday, 21st July 2014, the Pound Sterling currency rates mentioned within this news item were as follows:
GBP EUR exchange rate was 1.2626, GBP USD exchange rate was 1.7074, GBP AUD exchange rate was 1.8227, GBP NZD exchange rate was 1.9659, GBP CAD exchange rate was 1.8336, and GBP ZAR exchange rate was 18.1139.