Published: 21 Jun at 6 PM Tags: Dollar, America, USA, China, India, Thailand,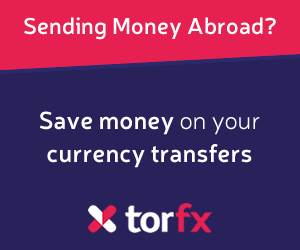 Over the course of this week emerging-market and Asian currencies have been severely affected by US news.
The Federal Reserve restating its commitment to bringing quantitative easing to an end sent higher-risk assets tumbling, with Asian currencies falling by the most for almost two years over the past five days.
As industry expert Tobby Lin comments: 'The prospect of less quantitative easing has caused outflows and a selloff in Asian assets. The countries that had experienced the most inflows, like South Korea and Southeast Asian nations, are being hit the most.'
Over the course of the last week the South Korean Won fell to 1,154.15 per US Dollar, the Yuan hit 6.1342, the Vietnamese Dong eased down to 21,036, the Taiwan Dollar shed 1 per cent and the Indonesian Rupiah weakened to 9,928.
Currencies like the Indian Rupee and Thai Baht have been so dramatically hit that central banks have had to step in to limit exchange rate volatility.
The Indian central bank took decisive action when the Rupee hit a record low against the US Dollar, and on the same day that
Thailand
's Finance Minister asserted that he wanted the nation's central bank to 'manage the foreign exchange rate' an official for the Bank of Thailand stated that they would attempt to curb fluctuations if the volatility continued.
Over the last five days the Thai Baht has lost 1.5 per cent against the US Dollar, slumping to 31.04.
As senior currency strategist Geoffrey Yu notes: 'It's basically still Dollar strength, post the Federal Open Market Committee's meeting. That's gradually being absorbed. It's good to see that it can happen now in a stable manner. Dollar rising with risk on, I think that's what we all need to see.'
But concerns relating to an economic slowdown in
China
, the world's second largest economy, have also weighed on regional currencies and assets this week.
Data compiled by HSBC which showed that a gauge of Chinese manufacturing unexpectedly fell to 48.3 in June (down from 49.2 in May and further away from the 50 mark which separates growth from contraction) piled on additional pressure.
As of Friday, 21st June 2013, the Pound Sterling currency rates mentioned within this news item were as follows:
GBP USD exchange rate was 1.5418, GBP CNY exchange rate was 9.4562, GBP INR exchange rate was 91.7182, and GBP THB exchange rate was 48.029.