Published: 21 May at 10 AM Tags: Euro, Dollar, Pound Sterling, America, UK, Eurozone, Australian Dollar, New Zealand Dollar, Canadian Dollar, Australia, New Zealand, USA, Canada, Japan, South Africa,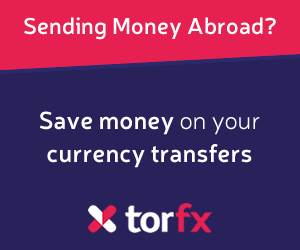 Pound Sterling
GBP/USD – Trading Higher, 1.5237
In the aftermath of yesterday's positive UK housing report the Pound continued to edge further away from its six-week low against the US Dollar. Sterling volatility can be expected to follow the release of UK consumer price inflation data this morning. Economists have predicted that the figure will show a decline of 0.2 per cent, with consumer-price inflation hitting 2.6 per cent in April.
US Dollar
USD/EUR – Trading Lower, 0.7759
Ahead of Federal Reserve Chairman Ben Bernanke's highly anticipated fiscal policy announcement and the publication of minutes from the central bank's latest policy meeting the US Dollar posted slight declines against several of its most traded peers. If it becomes apparent that the Fed intends to bring its intensive easing measures to a gradual end the US Dollar could resume its bullish relationship with its rivals.
Euro
EUR/USD – Trading Higher 1.2887
After trading in the region of a six-week low against the US Dollar yesterday the Euro recorded a modest gain as the European session began. The common currency is unlikely to fluctuate considerably over the course of the day due to a lack of economic news for the Eurozone. Investors are also largely focusing on the upcoming big news from the US.
Australian Dollar
AUD/USD – Trading Higher, 0.9817
Although the 'Aussie' initially dipped following the publication of minutes from the Reserve Bank of
Australia
's most recent policy meeting it later recouped its losses to record its largest gain against the 'Greenback' for eight weeks. The next piece of Australian data to watch out for is the nation's consumer confidence index, due for release tomorrow at 01:30 GMT.
New Zealand
Dollar
NZD/USD – Trading Higher, 0.8176
The 'Kiwi' continued to advance on its US rival during local trade, briefly achieving 82.10 US cents. The South Pacific currency was supported by a report showing an increase in New Zealand's credit card spending in April following the previous months decline.
Canadian Dollar
CAD/USD – Trading Lower, 0.9754
As the price of crude oil,
Canada
's main commodity, fell the 'Loonie' dipped against its American counterpart. The main causes of Canadian Dollar movement in the days ahead include tomorrow's retail sales figures and some potentially volatile news from the US.
Japanese Yen
USD/JPY – Trading Lower 102.5000
Although the Yen continued modestly strengthening against the US Dollar yesterday, JPMorgan Chase & Co has predicted that the Yen could soon weaken to 103.50 per Dollar and if that occurs its fall could continue until the Asian currency hits 105.50, taking the Asian currency to an over four and a half year low. The estimation is based on technical analysis.
South Africa
Rand
ZAR/USD – Trading Lower, 9.4575
With the latest unrest in South Africa's mining sector increasing the odds of a credit rating downgrade, the Rand fell to a four year low. Economists are warning that if the current situation develops further the Rand is likely to continue declining.
As of Tuesday, 21st May 2013, the Pound Sterling currency rates mentioned within this news item were as follows:
GBP EUR exchange rate was 1.1735, GBP USD exchange rate was 1.5157, GBP AUD exchange rate was 1.5449, GBP NZD exchange rate was 1.8549, GBP CAD exchange rate was 1.5561, GBP JPY exchange rate was 155.2542, and GBP ZAR exchange rate was 14.4741.