Published: 20 Aug at 12 PM Tags: Dollar, America, USA, India, South Africa, Thailand,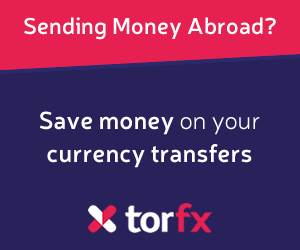 Ahead of the release of policy meeting minutes from the most recent Federal Open Market Committee gathering, emerging market currencies like the Rupee, Rand and Baht are bearing the brunt of some significant shifts in sentiment.
With some economists expecting the FOMC minutes to confirm that the tapering of US easing will begin in September investors are turning their backs on the higher risk assets, and they are plummeting as a result.
Thailand
's Baht stumbled to a year-low against its US counterpart during the local session as global and domestic concerns took a toll.
News that Thailand's economy has entered recession for the first time since 2009, combined with US directed pressure, knocked the Baht to 31.76 against the 'Greenback'.
According to figures compiled by the National Economic & Social Development Board, the Thai economy contracted by 0.3 per cent in the three months through June. As the nation's economy shrank by a revised 1.7 per cent in the previous quarter, Thailand is now in a recession.
The growth forecast for 2013 was slashed to 3.8 per cent – 4.3 per cent from a previous estimate of 4.2 per cent – 5.2 per cent.
Stocks slumped in response to the news.
As one Tokyo-based industry expert comments: 'Risk sentiment is hurt due to declines in stocks. Amid weak risk appetite, growth concern is further weighing on the currency.'
India
's Rupee has also posted a significant decline against the US Dollar, weakening to a new record low of 64 Rupee per Dollar after shedding 1 per cent ahead of the release of the FOMC minutes.
The Rupee's unprecedented movement prompted this response from analysts Nick Kounis and Georgette Boele; 'Financial markets have developed something of an obsession with the Federal Reserve's likely tapering. We expect a strong US employment report and the Fed to announce a tapering of asset purchases at the September [FOMC meeting]'
If this does indeed occur further US Dollar rallies are likely and additional emerging-market asset weakness will lie ahead.
As of Tuesday, 20th August 2013, the Pound Sterling currency rates mentioned within this news item were as follows:
GBP USD exchange rate was 1.5665, GBP INR exchange rate was 99.2028, GBP ZAR exchange rate was 15.8963, and GBP THB exchange rate was 49.4906.