Published: 20 May at 3 PM Tags: Dollar, America, USA, Russia, Thailand,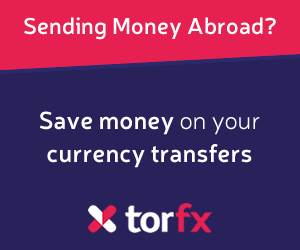 The Thai Baht, which has been Asia's top performing currency this year, was little changed at 29.87 Baht per Dollar after the publication of less-impressive-growth than expected.
According to the National Economic and Social Development Board
Thailand
's GDP rose by 5.3 per cent in the first quarter, less than the 6 per cent predicted by economists and significantly less than the expansion of 19.1 per cent recorded in the fourth quarter of 2012.
Year-on-year the nation's economy contracted by a seasonally adjusted 2.2 per cent in the first quarter, following expansion of 2.8 per cent in the final three months of last year.
The disappointing result led to the Thai government reducing its growth-forecast for the year and increased the odds of the nation's central bank having to issue a rate cut.
The full year GDP forecast was lowered from 5.2 per cent to 4.2 per cent.
The export growth target for 2013 was also lowered from 11 per cent to 7.6 per cent.
As it stands, Thailand's central bank is envisaging yearly growth of 5.1 per cent.
As the decision was published one industry official noted: 'We are worried about the second quarter – if global economic uncertainties remain high and the Baht continues to stay strong. The economy has shown signs of slowing down so using interest rates should help.'
Similarly, economist Enrico Tanuwidjaja asserted: 'The recovery in external demand that will be positive for Thai exports is not happening. The Baht's strength is an additional factor to motivate a rate cut.'
In other global currency news, Russia's Ruble was able to achieve a three-week high against the US Dollar (hitting 31.2410 despite declining oil prices) as Russian companies paid taxes.
In order to meet an estimated 200 billion Rubles of taxes Russian companies had to convert export revenue into local currency.
In response to the Ruble's movement one currency analyst observed: 'The market remains sensitive to export flows.'
The Russian currency is likely to experience additional movement next week as a further 200 billion Rubles of corporate income tax are paid.
As of Monday, 20th May 2013, the Pound Sterling currency rates mentioned within this news item were as follows:
GBP USD exchange rate was 1.5271, GBP RUB exchange rate was 47.7128, and GBP THB exchange rate was 45.4525.