Published: 20 Mar at 4 PM Tags: Euro, Dollar, America, Eurozone, Cyprus, USA, Japan, Russia,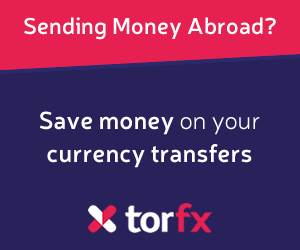 After slumping to a four-month low against the US Dollar in reaction to the Cypriot government rejecting the ECB's bank deposit levy scheme the Euro was able to rebound, climbing by the most for five days.
The Euro's rise to 1.2962 US Dollars, from yesterday's 1.2844 US Dollars, was largely due to the European Central Bank pledging to provide struggling Cyprus with the liquidity it needs while an alternative bailout plan is drawn up.
The common currency was also boosted by speculation that Russian investors will purchase a Cyprus bank. The Euro was able to rise by 1.1 per cent against the Japanese Yen.
Whilst some industry experts aren't viewing Russian intervention as the best solution to this issue, as Fabian Eliasson of Mizuho Financial Group remarked: 'The market is looking for some kind of a resolution'.
Although it was earlier reported that Cyprus had reached a preliminary deal with Russian investors regarding the sale of Cyprus Popular Bank Plc, according to government spokesman Christos Stylianides Cyprus hasn't yet brokered a deal.
In the meantime the ECB released a statement pledging to come up with a new bailout deal 'as soon as possible'.
However, senior foreign exchange strategist Lutz Karpowitz has warned that if no solution to the Cyprus situation is found the Euro could weaken to 1.25 US Dollars – its lowest level against the American currency for over six months.
Karpowitz also stated: 'The ECB statement that they are going to provide more liquidity means there is some time for renegotiation for Cyprus, so that's a positive. As long as there is still some room for further negotiations, the market is relatively relaxed. If there is more and more impression that there won't be a solution, then there may be more weakness in the Euro.'
As of Wednesday, 20th March 2013, the Pound Sterling currency rates mentioned within this news item were as follows:
GBP EUR exchange rate was 1.1664, GBP USD exchange rate was 1.5094, GBP JPY exchange rate was 144.8489, and GBP RUB exchange rate was 46.5838.