Published: 19 Sep at 4 PM Tags: Dollar, America, USA, India, Russia, South Africa,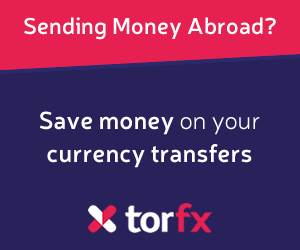 Russia's Ruble is in line to record its most significant run of advances against the US Dollar on record as the pressure of Fed speculation and the US central bank's decision to refrain from tapering for the foreseeable future piled pressure on the 'Greenback' over the last 10 days.
After advancing by 0.7 per cent against the US Dollar in recent days the Ruble was trading in the region of 31.6055 – the currency's strongest level since the prospect of tapering was first introduced in May of this year.
In yesterday's press conference Fed Chairman Ben Bernanke stressed that there is no fixed timeline for tapering, and that bond buying would only be trimmed once the US economic recovery had gathered steam. The US Dollar consequently posted widespread declines.
The Ruble also benefited from the news that the price of one of Russia's main exports, oil, advanced by a further 0.2 per cent after yesterday's 2.2 per cent climb.
The currency's movement inspired this remark from one Moscow-based industry expert; 'I haven't seen such a long move for a while. Given how deep the Ruble has dropped before that, it's no surprise.'
Other emerging-market assets, including the Indian Rupee and South African Rand, advanced on the US Dollar in the aftermath of the Fed's announcement.
However, while the Rand approached a four-month high overnight it softened slightly as investors speculated that its rally may have been overdone. After the South African Reserve Bank opted to hold its benchmark interest rate at 5 per cent, as expected by economists, the Rand was little changed against the 'Greenback'.
The Rupee was trading against the US Dollar in the region of 61.7700 ahead of tomorrow's Reserve Bank of
India
policy meeting and rate decision. It will be the RBI's first gathering since Raghuram Rajan took over as Governor, so what he has to say will be of significant interest.
As of Thursday, 19th September 2013, the Pound Sterling currency rates mentioned within this news item were as follows:
GBP USD exchange rate was 1.603, GBP INR exchange rate was 99.6058, GBP RUB exchange rate was 50.9181, and GBP ZAR exchange rate was 15.5712.