Published: 19 Jun at 3 PM Tags: Euro, Dollar, America, Eurozone, USA, Russia,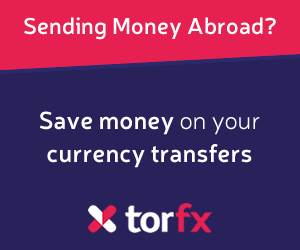 After a lack of interest resulted in the Finance Ministry scrapping plans for the sale of 15-year Ruble debt, the Russian currency tumbled by 0.8 per cent against the US Dollar, hitting 32.2525 Rubles per Dollar.
The sale of 10 billion Rubles of 15-year bonds was due to take place today, but was prevented from going ahead by a shortage of bids. This is the second cancelled bond sale this month.
The Ruble also declined to 37.1667 against the Russian central bank's dollar-euro basket, falling by 0.7 per cent.
In recent days the Russian currency has been adversely affected by some troubling domestic economic news.
A report published yesterday revealed that industrial production unexpectedly contracted in May, shrinking by 1.4 per cent year-on-year. The average estimate of economists was for a 0.6 per cent gain. Industry experts viewed the result as 'quite disappointing'.
Russia also had its growth forecast slashed yesterday.
The International Monetary fund opted to revise its previous growth predictions of 3.4 per cent in 2013 and 3.8 per cent in 2014 to 2.5 per cent for this year and 3.25 per cent for next.
Additionally, the nation was cautioned against stoking inflation through fiscal stimulus.
An appeal was made to policy makers to improve current business climate conditions.
It was also revealed today that the Russian central bank has intervened in the exchange rate market once more. On Monday Bank Rossii spent roughly 2.21 billion Rubles of foreign currency in an attempt to halt the Ruble's slide.
In other global currency news, the Brazilian Real advanced to 2.1726 against the US Dollar after Brazil's swap rates rose in response to worse than anticipated economic confidence data.
With economic confidence dropping from 105 to 103.7 in June, investors are speculating that inflation may be reined in by poor economic growth.
Yesterday Alexandre Tombini, President of the Brazilian central bank, commented that policy makers are working hard to tame inflationary pressures, and that the current situation may have been exacerbated by a decline in the Real.
As of Wednesday, 19th June 2013, the Pound Sterling currency rates mentioned within this news item were as follows:
GBP EUR exchange rate was 1.1647, GBP USD exchange rate was 1.548, and GBP RUB exchange rate was 50.096.