Published: 19 Jun at 10 AM Tags: Euro, Dollar, Pound Sterling, America, UK, Eurozone, Australian Dollar, New Zealand Dollar, Canadian Dollar, Australia, New Zealand, USA, Canada, Greece,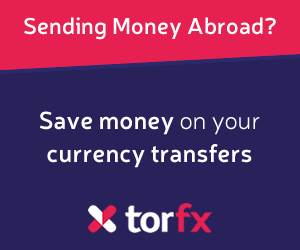 Pound Sterling (GBP)
After British labour market and retail sales data printed positively, the Pound strengthened versus many of its major peers. Futures traders are bringing forward bets as to the timing of a Bank of England (BoE) benchmark interest rate hike, given that inflationary headwinds are easing. Friday has seen the British asset continue to hold a position of strength as traders await finance data.
Euro (EUR)
Although European economic data has printed positively of late, on the whole, the shared currency softened versus its currency rivals. The depreciation is the result of geopolitics in
Greece
, with the mounting fear of a Grexit weighing on investor confidence. Friday has seen the Euro continue to trend bearishly after talks between Greek and Eurozone officials broke down on Thursday. Many feel that the Hellenic nation has missed the opportunity for aid, and now will default on future payments to creditors.
US Dollar (USD)
In response to comparatively rocky data results, the US Dollar slumped versus many of its competitors. The depreciation is in response to futures traders paring bets as to the timing of a Federal Reserve cash rate increase. However, Friday has seen the US asset recover some of its losses thanks to increased demand for safe-haven assets amid geopolitics in Europe.
Australian Dollar (AUD)
The Australian Dollar strengthened on Thursday after the Federal Open Market Committee (FOMC) held the lending rate and had a reasonably dovish outlook regarding North American monetary policy. The delay to a Fed rate increase stoked demand for high-yielding assets. The Oceanic currency softened slightly on Friday, however, amid concern of 'Aussie' overvaluation.
New Zealand
Dollar (NZD)
Similarly to that of its South Pacific counterpart, the New Zealand Dollar advanced versus its major peers in response to delayed Fed bets. Friday has seen the 'Kiwi' (NZD) edge higher than its Oceanic neighbour, however, thanks to mixed results from domestic data erring towards the positive.
Canadian Dollar (CAD)
The Canadian Dollar strengthened in response to rate hawks delaying Fed bets as it could see disparity between the two nations narrow somewhat. In addition, rising crude prices on Thursday saw heightened demand for the 'Loonie'. Friday has seen the Canadian Dollar holding gains versus many of its counterparts ahead of Canadian Consumer Prices data.
As of Friday, 19th June 2015, the Pound Sterling currency rates mentioned within this news item were as follows:
GBP EUR exchange rate was 1.3993, GBP USD exchange rate was 1.5883, GBP AUD exchange rate was 2.0436, GBP NZD exchange rate was 2.2989, and GBP CAD exchange rate was 1.9483.