Published: 18 Dec at 10 AM Tags: Euro, Dollar, Pound Sterling, America, UK, Eurozone, Australian Dollar, New Zealand Dollar, Canadian Dollar, Australia, New Zealand, USA, Canada, Germany, Japan, South Africa,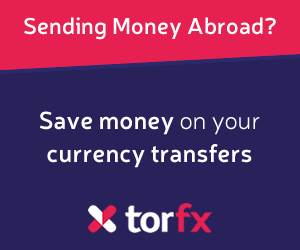 Pound Sterling
GBP/USD– Trading in the Region 1.6282
Sterling edged higher against the US Dollar as the local session began and investors looked ahead to the day's UK employment data. Economists are expecting that the UK's unemployment rate held at a four-year low in October but a surprising result could trigger Pound volatility.
US Dollar
USD/GBP – Trading in the Region of 0.6141
While the 'Greenback' rallied against the Yen in response to concerning Japanese data, the US currency was little changed against its other major peers prior to the highly-anticipated Federal Open Market Committee announcement, taking place at 19:30 GMT.
Euro
EUR/USD – Trading in the Region of 1.3766
As today's German IFO economic expectations measure advanced by more-than-forecast the Euro could extend gains as European trading progresses. The common currency was already riding high as a result of this week's stronger-than-anticipated manufacturing and sentiment data for both
Germany
and the Eurozone. A strong Eurozone construction output report could help the Euro's bullish week continue.
Australian Dollar
AUD/USD – Trading in the Region of 0.8911
Overnight the 'Aussie' trimmed declines against its US and
New Zealand
counterparts as the odds of the Reserve Bank of
Australia
introducing an additional rate cut in the near future fell as a result of comments issued by RBA Governor Glenn Stevens. Australian Dollar gains were limited however as the domestic Westpac leading index fell from 0.10 per cent to -0.10 per cent in November.
New Zealand Dollar
NZD/USD – Trading in the Region of 0.8279
In spite of positive activity outlook and business confidence reports for New Zealand the 'Kiwi' stumbled against several of its major rivals as the nation's current account deficit swelled.
Canadian Dollar
CAD/USD – Trading in the Region of 0.9447
The Canadian Dollar was little changed against the 'Buck' overnight but did record slight gains against several of its other rivals as
Canada
released a better-than-forecast manufacturing shipments report. While today's local wholesale sales figure will be of interest, further 'Loonie' movement is more likely to be inspired by US developments.
Japanese Yen
USD/JPY – Trading in the Region of 102.9000
The Yen plummeted against the US Dollar overnight as Japan's trade deficit. Rather than swelling to -1198.0 billion Yen in November as expected, the adjusted merchandise trade balance came in at -1346.3 billion Yen last month.
South African Rand
USD/ZAR – Trading in the Region of 10.2880
In a week devoid of significant economic data for
South Africa
, global developments have been responsible for driving Rand movement. During local trading the emerging-market asset slipped against the US Dollar as investors braced themselves for the Federal Open Market Committee policy meeting.
As of Wednesday, 18th December 2013, the Pound Sterling currency rates mentioned within this news item were as follows:
GBP EUR exchange rate was 1.1976, GBP USD exchange rate was 1.6384, GBP AUD exchange rate was 1.8525, GBP NZD exchange rate was 1.9964, GBP CAD exchange rate was 1.7557, GBP JPY exchange rate was 170.756, and GBP ZAR exchange rate was 16.95.