Published: 18 Nov at 10 AM Tags: Euro, Dollar, Pound Sterling, America, UK, Eurozone, Australian Dollar, New Zealand Dollar, Canadian Dollar, Australia, New Zealand, USA, Canada, China, Japan, South Africa,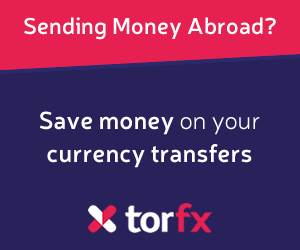 Pound Sterling
GBP/EUR – Trading in the Region of 1.1955
Despite data revealing a decline in UK house prices in November the Pound was little changed against its US counterpart as the European session got underway. Sterling was able to ease higher against the Euro however after the release of current account figures for the Eurozone.
US Dollar
USD/EUR – Trading in the Region of 0.7410
As another week of trading began the US Dollar was holding onto declines recorded last week as a result of disappointing economic data for the world's largest economy. While today's US NAHB housing market index could impact the 'Greenback' economists will also be looking ahead to the publication of minutes from the latest Federal Open Market Committee policy meeting.
Euro
EUR/USD – Trading in the Region of 1.3495
In a fairly quite news day the Euro began the local session little changed against the Pound and US Dollar. The common currency went on to soften slightly against its British rival as a report revealed that the Eurozone's current-account surplus narrowed in September.
Australian Dollar
AUD/USD – Trading in the Region of 0.9411
After
China
detailed extensive economic reforms
Australia
's trade prospects brightened and the 'Aussie' rallied against several of its most traded currency counterparts. Tomorrow the Reserve Bank of Australia will publish minutes from its latest policy meeting. If the minutes indicate that the central bank isn't intending to issue a further rate cut in the near future.
New Zealand
Dollar
NZD/USD – Trading in the Region of 0.8288
With Asian stocks rallying and New Zealand's performance of services index climbing to 58.2 from an upwardly revised 56.4, the 'Kiwi' was able to close Australasian trading stronger against peers like the US Dollar and Euro.
Canadian Dollar
CAD/USD – Trading in the Region of 0.9591
At the close of last week a better-than-expected improvement in Canadian manufacturing sales helped the 'Loonie' advance on its US counterpart. While today's domestic international securities transactions data is unlikely to spark significant CAD movement, fluctuations could occur as a result of Fed developments.
Japanese Yen
USD/JPY – Trading in the Region of 100.2700
Overnight the Yen softened against the majority of its higher-risk peers as Asian stocks advanced and the adoption of a more aggressive fiscal policy in China dampened demand for safe-haven currencies. However, the Yen was able to strengthen against its US counterpart as lacklustre US data weighed on the North American asset.
South African Rand
USD/ZAR – Trading in the Region of 10.1031
Before last week came to a close, positively revised trade data for
South Africa
lent the Rand support. The emerging-market asset was able to extend gains against the US Dollar after the publication of some disappointing data for the world's largest economy. With South African business confidence and inflation figures due for release this week and the nation's central bank delivering its rate decision on Thursday the Rand could be in for a volatile few days.
As of Monday, 18th November 2013, the Pound Sterling currency rates mentioned within this news item were as follows:
GBP EUR exchange rate was 1.1933, GBP USD exchange rate was 1.6113, GBP AUD exchange rate was 1.72, GBP NZD exchange rate was 1.9377, GBP CAD exchange rate was 1.681, GBP CNY exchange rate was 9.816, GBP JPY exchange rate was 160.9314, and GBP ZAR exchange rate was 16.3401.