Published: 18 Oct at 5 PM Tags: Euro, Dollar, America, Eurozone, Australian Dollar, Canadian Dollar, Australia, USA, Canada, China, India,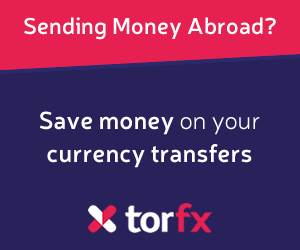 During the North American session the US Dollar ended a tempestuous week close to an eight-month low against a basket of 10 major currencies.
With the prolonged Federal shutdown and delayed US economic data releases lessening the likelihood of the Federal Reserve opting to taper stimulus before next year the 'Buck' lost its appeal and posted a notable decline against peers like the Yen and Euro.
Although Congress was finally able to agree on raising the debt ceiling this week, and so avoid a default, the solution is only a temporary one and fiscal woes have been delayed rather than combated. Consequently several Fed officials, including the President of the Federal Reserve Bank of Chicago, have asserted the belief that US fiscal policy should remain accommodative for the foreseeable future.
As the US Dollar posted its biggest five-day decline against the Euro for a month currency strategist Paul Robson asserted; 'The market might have priced in tapering in December and has been pushing that out. The Dollar will stay weak until at least when it's more obvious the Fed's going to start tapering. We think it's going to be in March, so it's still some way off.'
The 'Greenback' is currently trading against the Euro in the region of 0.7307 Cents per Dollar
In other currency news, the Rupee shed all of its recent gain against the US Dollar and tumbled from a two-month high as unreferenced sources intimated that
India
's central bank is planning to bring an end to the emergency dollar-selling facility established in August.
The 'Loonie' also weakened as Canadian inflation came in at the bottom end of the Bank of
Canada
's target.
It was a better week for the 'Aussie' however as unexpectedly strong Chinese growth data helped the South Pacific currency enter the weekend having posted a five-day gain of 1.7 per cent against its US counterpart.
As of Friday, 18th October 2013, the Pound Sterling currency rates mentioned within this news item were as follows:
GBP EUR exchange rate was 1.1812, GBP USD exchange rate was 1.6167, GBP AUD exchange rate was 1.6706, GBP CAD exchange rate was 1.6628, GBP CNY exchange rate was 9.8564, and GBP INR exchange rate was 98.964.