Published: 18 Sep at 4 PM Tags: Euro, Dollar, Pound Sterling, America, UK, Eurozone, Australian Dollar, New Zealand Dollar, Canadian Dollar, Australia, New Zealand, USA, Canada,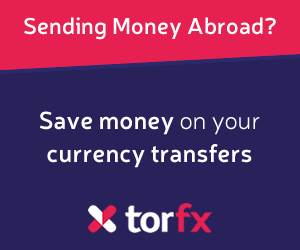 Pound Sterling (GBP) Under Pressure as Inflation Rises at Slowest Pace in Three-Years
Sterling (GBP) was left under pressure on Wednesday as data from the Office for National Statistics (ONS) revealed consumer prices rose at the slowest rate since December 2016.
August's Consumer Price Index (CPI) rose by 1.7% following a 2.1% increase in July, the largest drop in annual inflation from one month to another since late 2014.
Looking ahead, it is likely the Pound will continue to remain under pressure ahead of Thursday's Bank of England (BoE) interest rate decision.
While the bank is expected to leave rates unchanged, GBP could slide against a handful of currencies if policymakers focus on inflation falling below its 2% target.
Pound Euro (GBP/EUR) Exchange Rate Flat as ECB Rates Will Not Rise If Inflation Continues to Miss Bank's Target
The Pound Euro (GBP/EUR) exchange rate remained muted on Wednesday as data from the Eurozone showed consumer prices continued to fall short of the European Central Bank's (ECB) target.
Eurozone inflation remained at its lowest level in close to three years, rising by just 1% in August.
Meanwhile, the Euro was left under pressure as ECB Vice President Luis De Guindos revealed that as long as inflation continues to miss the bank's target, interest rates will not rise.
Looking ahead to Friday, the Euro could slump following the release of the Eurozone's flash consumer confidence. If confidence falls further than expected, the single currency could slide.
Pound US Dollar (GBP/USD) Exchange Rate Flat as Fed Expected to Slash Rates
The Pound US Dollar (GBP/USD) exchange rate remained flat despite data revealing US homebuilding surged, sending building permits to a 12-year high in August. This suggests that the lower mortgage rates were providing the much-needed boost to the housing market.
Meanwhile, the US Federal Reserve is expected to slash interest rates later this evening to help maintain the longest economic expansion in history (now in its 11th year).
While the bank is expected to cut rates by 25 basis points, investors are pricing in less aggressive action from the Fed.
A more hawkish rate cut could provide the US Dollar with an upswing of support, and allow the 'Greenback' to rise against Sterling.
Pound Canadian Dollar (GBP/CAD) Exchange Rate Muted as Canadian Inflation Disappoints
The Canadian Dollar (CAD) was left muted against Sterling (GBP) as data revealed
Canada
's annual inflation rate edged down slightly to 1.9% in August.
Earlier, the 'Loonie' was left flat as the recent surge in oil prices cooled as Saudi Arabia reassured markets that full oil production would be restored by the end of the month.
Looking ahead, the Canadian Dollar could edge down on Thursday following the release of August's ADP employment change. If the number of jobs added to the economy falls short of expectations, the 'Loonie' could slide against Sterling.
Dovish RBA Leaves Pound Australian Dollar (GBP/AUD) Exchange Rate Flat
The Australian Dollar (AUD) remained muted against the Pound (GBP) on Wednesday as the Reserve Bank of
Australia
's (RBA) meeting minutes revealed policymakers were open to further easing.
The minutes showed that further easing measures may be needed to support growth and ensure the bank's 2% to 3% inflation target was being met.
Looking ahead to the start of Thursday's session, the 'Aussie' could slump following the release of August's employment data. If unemployment rises higher than expected, it could put further pressure on the RBA and weigh on AUD.
Pound New Zealand Dollar (GBP/NZD) Exchange Rate Edges Up Ahead of Fed Rate Decision
The New Zealand Dollar (NZD) slipped against the Pound (GBP) on Wednesday afternoon ahead of the Federal Reserve's interest rate decision.
The Fed is expected to slash rates for the second time this year, setting the tone for future monetary policy.
Looking ahead, the New Zealand Dollar could slump against Sterling following the release of Q2 growth data. If GDP does not rise as high as forecast in the three months to June, the 'Kiwi' is likely to slide against the Pound.
As of Wednesday, 18th September 2019, the Pound Sterling currency rates mentioned within this news item were as follows:
GBP EUR exchange rate was 1.1309, GBP USD exchange rate was 1.2475, GBP AUD exchange rate was 1.827, GBP NZD exchange rate was 1.9721, and GBP CAD exchange rate was 1.6584.