Published: 18 Jun at 1 PM Tags: Euro, Dollar, Pound Sterling, America, UK, Eurozone, Australian Dollar, New Zealand Dollar, Canadian Dollar, Australia, New Zealand, USA, Canada, Germany, Japan, South Africa,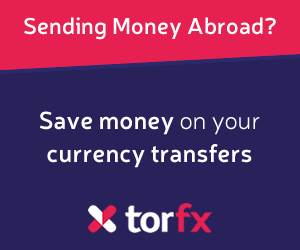 Pound Sterling GBP
In the wake of Tuesday's slightly below forecast inflation data for the UK, the Pound was trending in a softer position against the US Dollar. While the GBP/USD pairing also declined in response to an unexpectedly strong surge in US consumer prices, Sterling remained within touching distance of a five-year high against its North American currency counterpart before the release of Bank of England meeting minutes. In the minutes the BoE observed; 'The case for raising the bank rate gradually and cautiously was reinforced by uncertainty over its likely impact on the economy, following the long period at 0.5 per cent, although it could be argued that the more gradual the intended rise, the earlier it might be necessary to start tightening policy. If policy were tightened prematurely however, that could be associated with considerable costs in terms of lost output.' The Pound briefly pushed beyond 1.70 Dollars after the minutes were released but went on to post notable declines against peers like the 'Greenback', Euro and Australian Dollar.
US Dollar USD
With the Federal Open Market Committee's policy announcement only hours away, the US Dollar was up 0.15 per cent against the Pound but was 0.12 per cent softer against the Euro. Yesterday the 'Greenback' was buoyed by the news that consumer price inflation in the US accelerated more rapidly than anticipated in May, a circumstance which could prompt the FOMC to begin normalising interest rates sooner than currently expected. A hawkish statement from FOMC Chairwoman Janet Yellen would be well received by US Dollar bulls and could push the 'Greenback' higher. However, economists will also be taking an interest in US MBA mortgage applications figures and domestic current account balance data for the first wuarter.
Euro EUR
Although the news that the ZEW's measure of economic sentiment in
Germany
dropped to an 18-month low in June took a toll on the Euro, the common currency enjoyed a more upbeat trading session on Wednesday thanks to the Eurozone's construction output report. The data revealed that the pace of construction output in the 18-nation currency bloc increased by 0.8 per cent in April, month-on-month, following a 0.6 per cent monthly tumble in March. Year-on-year, construction output rallied by 8.0 per cent in April. This followed the 5.2 per cent annual increase recorded in March. On Thursday there are no economic reports for the Eurozone to bear in mind, so investors with an interest in the common currency will be focusing on global economic developments.
Australian Dollar AUD
Overnight
Australia
's conference board leading index registered a 0.1 per cent decline in April following stagnation in March. The nation's leading index was up 0.1 per cent in May, month-on-month, erasing some of the 0.5 per cent monthly decline listed in April. The Australian Dollar was still feeling the pressure against several of its peers thanks to this week's fairly pessimistic Reserve Bank of Australia meeting minutes.
New Zealand
Dollar NZD
During the Australasian session New Zealand's first quarter growth figures could have a serious impact on the New Zealand Dollar's exchange rate if they surprise expectations. The commodity-driven currency was little-changed on Wednesday, although the tenuous situation in Iraq did inspire some risk aversion.
Canadian Dollar CAD
The 'Loonie' advanced on the Pound yesterday after the UK's consumer price inflation report reduced the odds of the Bank of England issuing an interest hike in the very near future. Today's Canadian wholesale sales report could have a modest impact on the Canadian Dollar ahead of the Federal Open Market Committee's highly influential policy statement.
Japanese Yen JPY
The Yen advanced on its emerging market rivals as investors took defensive positions in anticipation of the upcoming FOMC policy announcement. Overnight, Japanese reports showed that the level of merchandise trade imports and exports fell in May on a year-on-year basis. Exports dropped by 2.7 per cent while imports fell by 3.6 per cent.
South African Rand ZAR
Although
South Africa
's current account deficit was shown to have narrowed in the first quarter (rather than widening as some economists had anticipated) the Rand fluctuated after a separate domestic report revealed that the pace of inflation in the nation accelerated to an almost five-year high. Economist Gina Schoeman noted; 'Regardless of even a bit of current strength from the current-account numbers, inflation is still expected to breach the target band for far too long.' It is expected that South Africa's Reserve Bank will issue a 25 basis point rate hike next month.
As of Wednesday, 18th June 2014, the Pound Sterling currency rates mentioned within this news item were as follows:
GBP EUR exchange rate was 1.2504, GBP USD exchange rate was 1.6989, GBP AUD exchange rate was 1.8076, GBP NZD exchange rate was 1.9481, GBP CAD exchange rate was 1.8415, GBP JPY exchange rate was 173.1745, and GBP ZAR exchange rate was 18.1336.