Published: 18 Jun at 12 PM Tags: Dollar, America, USA, India, Mexico,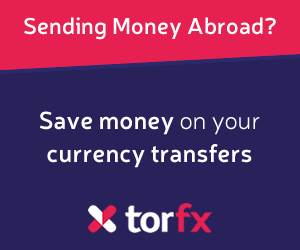 Yesterday the Mexican Peso tumbled by 1.3 per cent against the US Dollar before extending its decline by 0.8 per cent during local trade.
However, comments issued by
Mexico
's President Enrique Pena Nieto during a news interview allowed the currency to modestly rebound.
The Peso strengthened to 12.8270 from 12.8201 after Pena Nieto asserted that he is attempting to negotiate with lawmakers regarding breaking the state monopoly surrounding oil and gas production.
The President has previously vowed to open up the energy-industry, which is currently under state control, and intimated that his aim is to reach a point in which state-owned Petroleos Mexicanos is responsible for developing specific fields while private companies work on others.
As one industry expert noted, the tone of the comments imply that: 'the energy reform is on a good path'. They also serve to provide 'some more information because up until now it's been very opaque as to what are the actual points that the reform will encompass [...] What the market wants is the reforms to pass.'
According to Pena Nieto the energy bill will be forwarded to congress by September and could potentially be approved by the end of the year.
The USD/MXN pairing is likely to experience additional movement in the days ahead as the Federal Open Market Committee's two-day policy meeting comes to a close and the world learns whether the US central bank will begin to taper stimulus in the months ahead.
The anticipation surrounding the Fed's policy meeting has adversely affected several emerging market currencies, including the Indian Rupee.
The Rupee dropped by the most for a week as the likelihood of the Fed hinting at a reduction in asset purchases was debated.
After the Rupee weakened to 58.4250 Rupee per Dollar strategist Emmanuel Ng observed: 'Any hints of hawkishness out of the Fed could potentially impart further nervousness towards emerging markets and Asia. [The Reserve Bank of
India
's] hawkish stance may do the Rupee no favours in the current environment.'
The FOMC's policy meeting will end with Federal Reserve Chairman Ben Bernanke holding a press conference in Washington at 19:30 GMT on Wednesday.
As of Tuesday, 18th June 2013, the Pound Sterling currency rates mentioned within this news item were as follows:
GBP USD exchange rate was 1.5635, GBP INR exchange rate was 91.6657, and GBP MXN exchange rate was 20.1822.