Published: 17 Jul at 11 AM Tags: Euro, Dollar, Pound Sterling, America, UK, Eurozone, Australian Dollar, New Zealand Dollar, Canadian Dollar, Australia, New Zealand, USA, Canada, China, South Africa,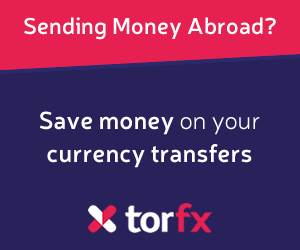 Pound (GBP)
Wednesday saw the Average Weekly Earnings data in the UK disappoint as it revealed that wages aren't increasing as hoped. This could support Governor of the Bank of England Mark Carney's views on keeping the interest rates in the UK low. The BoE has been under increasing pressure to increase interest rates and this data could prove enough to keep speculation at bay momentarily. An expert in the field for RBC Capital Markets, Sam Hill, stated: 'The recovery in wages still has a long way to go, and it will be quite a stretch to get to 2.5% by the end of this year.'
The Pound is currently trading down against the US Dollar at 1.7117.
Euro (EUR)
The Eurozone has come under pressure today as many believe that the European Central Bank isn't involved enough in helping the recovery. Bloomberg have observed: 'International investors say the Euro area's economy is in its worst shape in more than a year and in danger of dropping into deflation, with a central bank that many believe is not doing enough to help according to the Bloomberg Global Poll.' The Euro however will see an influential day on Thursday with the release of the Eurozone Consumer Price Index which is currently forecast to reach 0.8%. The Euro is trading up at 1.3526 against the US Dollar.
US Dollar (USD)
The US has seen strength from its factory output levels which have risen to four- year highs. Chairwoman for the Federal Reserve, Janet Yellen, delivered her Semi-Annual Testimonies to both the Senate and House Committees on Tuesday and Wednesday. Yellen has been able to inspire optimism in the 'Buck' by addressing interest rate hikes as 'driven by the data'. With the positive US data published recently, the US Dollar has seen popularity. However, Yellen refuses to put the interest rate hikes into a formula for the US economy stating: 'It would be a grave mistake for the Fed to commit to conduct monetary policy according to a mathematical rule.'
Canadian Dollar (CAD)
The Canadian Dollar is trading slightly higher on Thursday at 0.9320 against the US Dollar. The Bank of
Canada
announced on Wednesday that it would be maintaining the1% interest rates which have been in place for almost four years. An industry expert, Ken Wills, commented: 'I would expect the timeline (for hiking) is still intact; I believe that they want to stay neutral to dovish as long as they can.' Friday will be a highly significant day for the Canadian Dollar as Canada's Consumer Price Index is published.
Australian Dollar (AUD)
The Australian Dollar is currently trading at 0.9367 against the US Dollar after Chinese GDP figures were better than expected on Wednesday. A Westpac representative, Robert Rennie, commented: 'I think this 93.50 to 94.50 US cents trading range for the Australian Dollar is set to continue next week.' The Australian Dollar is trading higher again after the Ggovernor for the Reserve Bank of
Australia
, Glenn Stevens, attempted to jawbone the currency down weeks ago, causing an initial fall.; Ssince then the 'Aussie' has strengthened once again and is trading in and around the 94 US cents region.
New Zealand
Dollar (NZD)
The New Zealand Dollar to US Dollar exchange rate was in the region of 0.8686 on Thursday, after the 'Kiwi' took a tumble on Wednesday. The New Zealand Dollar has been recently seen trading in close proximity to 30 year highs. New Zealand has thrived in the currency market in recent months as its largest export destination,
China
, has kept demand for New Zealand's dairy commodities prominent. However in New Zealand's recent auctioning of dairy exports the prices have dropped, causing economists to fear that the New Zealand economy may not keep performing as well as it has been. Currency expert at the Bank of New Zealand, Raiko Shareef, stated: 'We had long forecast lower prices for New Zealand's key commodity, but even we are a little taken aback by the magnitude in the year to date.'
South African Rand (ZAR)
South Africa
is now well into its third week of NUMSA strike action; furthermore as the strikes continue action becomes more aggressive with the union now stating they will involve up to 100,000 additional members based across different sectors. NUMSA stated: 'The National Strike Committee has developed a maximum programme of action to intensify and accelerate the strike action.' The Rand however has suffered alongside the strikes as metal production has halted and companies have had to close for the duration of the strike. South Africa is shrouded by recession fears, which is causing concern over the longevity of this most recent strike. The US Dollar is currently trading at 10.6730 against the Rand on Thursday.
As of Thursday, 17th July 2014, the Pound Sterling currency rates mentioned within this news item were as follows:
GBP EUR exchange rate was 1.2643, GBP USD exchange rate was 1.7096, GBP AUD exchange rate was 1.8301, GBP NZD exchange rate was 1.9744, GBP CAD exchange rate was 1.8399, GBP CNY exchange rate was 10.6061, and GBP ZAR exchange rate was 18.3756.