Published: 17 Jul at 4 PM Tags: Dollar, Pound Sterling, America, UK, USA, Mexico, Turkey,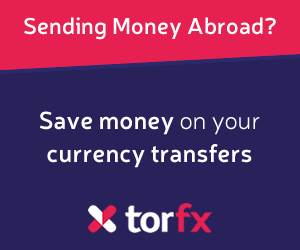 For the first time this week the Lira dropped against the US Dollar as investors speculated that
Turkey
's central bank will issue a smaller-than-forecast rate increase when it meets next week.
Bond yields also rose in light of the speculation.
Economist Tim Ash said of next week's meeting: 'The hope/expectation is that the Turkish central bank lift the lending rate by at least 100 basis points, which will send a positive message to the market. The fear is that if Bernanke gives a dovish commentary this week, the central bank might be modest in its move in terms of the lending rate.'
The Lira declined to 1.9267 earlier today.
While Federal Reserve Chairman Ben Bernanke wasn't quite as dovish about reining in easing as he has been when he addressed congress today, he certainly wasn't as hawkish as some expected.
Bernanke asserted that: 'The current pace of purchases could be maintained for longer [if] financial conditions – which have tightened recently – were judged to be insufficiently accommodative to allow us to attain our mandated objectives'.
However, he also added that faster-than-expected economic improvement and on or near-target inflation could mean that 'the pace of asset purchases could be reduced somewhat more quickly.'
Turkey's currency was slightly stronger against its US rival after Bernanke's announcement.
Bernanke's comments also allowed
Mexico
's Peso to soar to a seven-week high against its US rival, climbing 0.6 per cent and hitting 12.5491 Peso per Dollar.
Before Bernanke's statement the Peso declined, but the Fed Chief's dovish stance helped the emerging market currency recoup losses.
In other currency news, the Pound enjoyed a rebound against its currency peers as the Bank of England's latest policy meeting minutes showed that none of the nine members of the Monetary Policy Committee were in favour of increasing the current level of asset purchases.
This is the first time all the members have been in agreement for the past few months.
As of Wednesday, 17th July 2013, the Pound Sterling currency rates mentioned within this news item were as follows:
GBP USD exchange rate was 1.5208, and GBP MXN exchange rate was 18.9872.