Published: 17 Feb at 5 PM Tags: Euro, Dollar, Pound Sterling, America, UK, Eurozone, Australian Dollar, New Zealand Dollar, Canadian Dollar, Australia, New Zealand, USA, Canada, China, Germany, Russia,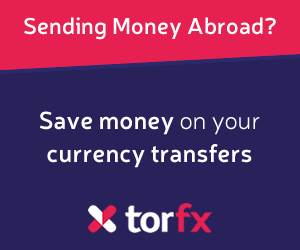 Pound Sterling (GBP)
The British Pound has seen significant price swings during Wednesday's European session. Initial gains were pared by mixed labour market data, with record-high employment change countered by tepid wage growth and rising unemployment. However, as the session progressed the Pound clawed back losses and posted daily gains versus all but commodity-correlated assets. This was due to a speech from German Chancellor Angela Merkel who stated that Prime Minister David Cameron's EU demands were 'justified and necessary'. This has bolstered the chance of a positive showing during Thursday's EU summit as Cameron will present reforms to officials from member states.
Euro (EUR)
In response to disappointing Eurozone Construction Output data, which unexpectedly contracted on both an annual and monthly basis in December, the Euro softened versus most of its major peers. The depreciation was somewhat slowed, however, thanks to rising European stock values. Many analysts predict sustained Euro weakness as demand for financer assets cools in the face of improving market sentiment.
US Dollar (USD)
As traders await the publication of Federal Open Market Committee (FOMC) meeting minutes from the most recent interest rate decision, the US Dollar softened versus most of its currency competitors. The depreciation is mostly the result of dampened demand for safe-haven assets. Even mostly positive domestic data, which saw both Manufacturing and Industrial Production eclipse expectations in January, wasn't enough to offset USD losses.
Australian Dollar (AUD)
As market sentiment improves in line with rising crude oil prices, demand for the high-yielding Australian Dollar heightened. During the Australasian session the 'Aussie' (AUD) is likely to see significant volatility in response to January's Unemployment Rate and Employment Change data.
New Zealand
Dollar (NZD)
Much like its Oceanic counterpart, the New Zealand Dollar advanced versus most of its peers in response to high-yield demand. Even the drop in dairy prices wasn't enough to cause 'Kiwi' (NZD) weakness today. During the Australasian session the ANZ Consumer Confidence Index may provoke 'Kiwi' changes. However, both antipodean assets will be far more likely to response to
China
's inflation data.
Canadian Dollar (CAD)
Despite the fact that Iran have already effectively dismissed the deal hashed out between Russia, Saudi Arabia, Qatar and Venezuela to freeze oil output, crude prices continue to advance. This has caused the Canadian Dollar to make significant daily gains versus its major peers.
As of Wednesday, 17th February 2016, the Pound Sterling currency rates mentioned within this news item were as follows:
GBP EUR exchange rate was 1.2842, GBP USD exchange rate was 1.4281, GBP AUD exchange rate was 1.991, GBP NZD exchange rate was 2.1547, GBP CAD exchange rate was 1.9537, GBP CNY exchange rate was 9.323, and GBP RUB exchange rate was 107.8422.