Published: 16 Sep at 5 PM Tags: Dollar, America, USA, India, South Africa,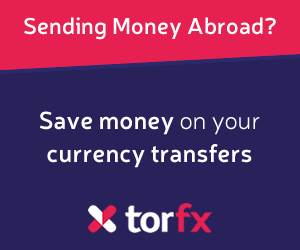 After months of persistent Rupee weakness the Indian asset finally seems to be enjoying some respite. Over the last few weeks statements released by the new Governor of the Reserve Bank of
India
, coupled with developments in the US, have seen the Rupee recover lost ground and today the currency was able to achieve a month high against its US rival.
While the stance adopted by new RBI Governor Raghuram Rajan continues to lend the Rupee support, the majority of gains were achieved as a result of the news that the hawkish former Treasury Secretary Lawrence Summers has taken himself out of contention for the position of Chairman of the Federal Reserve.
Summers was a hot favourite to take over control of the central bank after current Chairman Ben Bernanke resigns his post at the beginning of next year, and even had the backing of the US President.
Now that he has stepped out of the running the odds of dovish Janet Yellen taking the top spot have increased, and the likelihood of the Federal Reserve bringing an end to accommodative easing has fallen.
The US Dollar tumbled against the majority of its most traded currency rivals after the news broke, and the Rupee was able to leap by 1 per cent against the 'Greenback'.
The currency's movement prompted this response from analyst Sebastien Barbe; 'High odds of Yellen's election reduce somewhat the risk [of outflows]. The Rupee is likely to lead gains in regional currencies.'
Similarly, an industry expert with First Rand Bank observed; 'INR has gained remarkably and with new measurements announced yet to get implemented, there could be good accrual to reserves through FCNR-B and bank borrowings. But [the] Federal Open Market Committee announcement still overshadows the next moves of the Indian Rupee.'
The FOMC gathers on Wednesday for its highly anticipated meeting and if the Fed opts to taper bond buying by $15 billion, as forecast by economists, the Rupee could trim its recent gains.
That being said, the Reserve Bank of India's rate decision on Friday is also likely to inspire significant Rupee movement.
As of Monday, 16th September 2013, the Pound Sterling currency rates mentioned within this news item were as follows:
GBP USD exchange rate was 1.5899, GBP INR exchange rate was 100.2568, and GBP ZAR exchange rate was 15.5999.