Published: 16 Jul at 12 PM Tags: Dollar, America, USA, India, Mexico,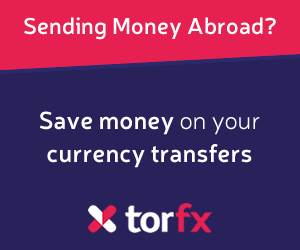 Yesterday's smaller-than-forecast gain in US retail sales, coupled with a supportive domestic infrastructure plan, saw
Mexico
's currency rally.
The Peso was able to achieve a month-high against its North American rival after the 0.4 per cent advance in US retail sales (compared with expectations for a 0.8 per cent gain) lowered the odds of the Federal Reserve tapering stimulus in the months ahead.
Mexican President Enrique Pena Nieto's outlining a 315 billion Dollar infrastructure plan also supported the Peso and helped it achieve 12.6672 against the US Dollar.
The 1.2 per cent appreciation during local trade has taken the Peso's advance for the year to 1.5 per cent.
Federal Reserve Chairman Ben Bernanke is due to address Congress tomorrow, and in light of the less-than-impressive US data published over the last week it is expected that he will once again intimate that policy will remain 'accommodative' for some time.
As Mexico-based trader Ramon Cordova observed: 'The more weak data that comes out, the market is going to speculate that stimulus will last a little longer. It helps higher-yielding currencies like the Peso.'
Similarly, a currency strategist with Rabobank International asserted: 'Bernanke was dovish last week and so the chances are that he repeats some of that rhetoric about accommodation. The market is positioning itself for a dovish Bernanke tomorrow so the Dollar therefore is on the defensive.'
The Peso is currently trading against the US Dollar in the region of 12.6835 Peso per Dollar.
Emerging-market currencies like the Rupee have also benefited from the falling odds of the Fed reining in easing.
During the local session the Rupee surged to a two-week high against its American counterpart following the Reserve Bank of
India
's rate decision. The central bank increased the marginal standing facility rate and bank rate to 10.25 per cent while holding the benchmark repurchase rate at 7.25 per cent.
The RBI also stated that the amount it is willing to lend to commercial banks has been capped at 750 billion Rupees.
The Rupee is currently trading against the US Dollar in the region of 59.2600 Rupee per Dollar
This afternoon's US inflation figures could inspire additional movement in both the USD/MXN and USD/INR pairings.
As of Tuesday, 16th July 2013, the Pound Sterling currency rates mentioned within this news item were as follows:
GBP USD exchange rate was 1.5137, GBP INR exchange rate was 89.8051, and GBP MXN exchange rate was 19.1109.