Published: 16 Jul at 11 AM Tags: Euro, Dollar, Pound Sterling, America, UK, Eurozone, USA, Germany, Greece,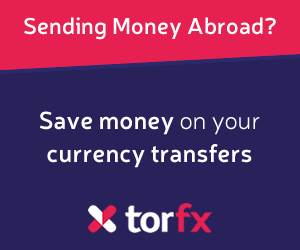 Pound Sterling (GBP)
On Wednesday the Pound declined versus its major rivals in response to subpar domestic employment figures. However, although wage growth data failed to meet with median market projections; the result still put average earnings at a five-year high. This has seen the Pound recover losses on Thursday despite a complete absence of domestic data to reinforce the uptrend.
Sterling gains have been a little subdued, however, as traders await news regarding
Greece
's bridge loan from the European Stability Mechanism (ESM). As it looks increasingly likely that the European Union will allow Greece a loan from the ESM, British objections have fallen on deaf ears despite the fact that Prime Minister David Cameron was assured that the fund would no longer be used to bailout Eurozone countries. This could empower Euro-sceptics in Britain who will have more fodder to campaign for a British exit from the EU in 2017.
Euro (EUR)
The shared currency softened versus its major peers on Thursday despite the fact that Greek Prime Minister Alexis Tsipras managed to persuade his government to accept the latest terms for unlocking aid. However, many of his Syriza party members rejected the proposal which will likely result in a complete cabinet reshuffle. With Tsipras losing authority, a snap election could also be on the cards.
What is more, Tsipras' struggles to push through a deal he admits is bad may have been for nothing as
Germany
are yet to vote on whether or not to accept the bailout agreement. Tsipras now faces a domestic backlash after protestors took to the streets of Athens to show their disgust at a deal which compromises the electoral pledge of the Syriza party. Protests are likely to get larger and more violent considering that the latest proposal is more onerous than the one rejected by the Greek people in the referendum.
US Dollar (USD)
The US asset is holding a relative position of strength versus its currency rivals on Thursday. This is due to positive sentiment towards the Federal Reserve after Chairwoman Janet Yellen reiterated her belief that the Federal Open Market Committee (FOMC) will hike the cash rate in 2015. As Yellen prepares to make another testimony today, traders expect more of the same.
US domestic data, due for publication later during Thursday's European session, has the potential to provoke changes for the US asset. Of particular significance will be labour market data as positive results will solidify expectations of a near-future benchmark rate increase.
As of Thursday, 16th July 2015, the Pound Sterling currency rates mentioned within this news item were as follows:
GBP EUR exchange rate was 1.4346, GBP USD exchange rate was 1.5608,