Published: 16 Jun at 5 PM Tags: Euro, Dollar, Pound Sterling, America, UK, Eurozone, Australian Dollar, New Zealand Dollar, Canadian Dollar, Australia, New Zealand, USA, Canada, Germany, Japan, South Africa,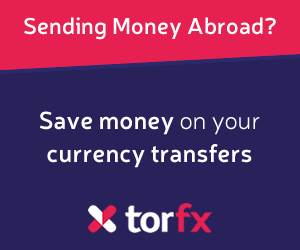 Pound Sterling
GBP/USD – Trading in the Region of 1.6984
The tenuous situation in Iraq might be generating a risk-off environment, but the Pound isn't feeling the pressure. The British asset continues to put on an impressive performance against its major rivals and remains trading in the region of a 19-month high against the Euro. After Bank of England Governor Mark Carney asserted that interest rates could be hiked before the end of the year the Pound spiked, and Carney's comments were seconded by Deputy Governor Charlie Bean. On Monday Bean asserted that an increase would 'be an indication that we are on the road back to normality. I would welcome us getting on to the path of normalisation, as a demonstration that the economy is healing.' Tomorrow's UK inflation figures could be responsible for Pound movement.
US Dollar
USD/GBP – Trading in the Region of 0.5889
Although today's US industrial production report showed a stronger-than-expected increase in output, the 'Greenback' softened slightly after the International Monetary Fund negatively revised its growth forecasts for the US. In light of the horrifically bad winter and the impact it had on US first quarter economic growth, the decision to cut growth projections for 2014 was expected by many industry experts. However, industry expert Emily Kolinski Morris recently said this of the US economy; 'Recent readings on housing have improved slightly and the labour market continued its gradual recovery. These incoming indicators coupled with the supportive policy backdrop should provide positive momentum for the economy in the current quarter and into the second half.' On Tuesday the consumer price index for the US will be published. US housing starts and building permits figures could also affect the performance of the US Dollar tomorrow.
Euro
EUR/GBP – Trading in the Region of 0.7991
The Euro was little-changed against its major currency counterparts on Monday as May's final inflation figures for the Eurozone were published. The Euro remained softer against the Pound but was able to push a little higher against the US Dollar as trading continued. The ZEW economic sentiment surveys for
Germany
and the Eurozone are due out tomorrow and could initiate notable Euro fluctuations.
Australian Dollar
AUD/USD – Trading in the Region of 0.9391
The Australian Dollar fluctuated against several of its lower-risk currency counterparts as the stress of the situation in Iraq depleted demand for higher-risk assets. The 'Aussie' was little changed against the Pound due to a lack of pertinent Australian economic news, but the publication of minutes from the latest Reserve Bank of
Australia
policy meeting, taking place at 02:30 GMT, could influence movement in the Australian Dollar overnight.
New Zealand
Dollar
NZD/USD – Trading in the Region of 0.8674
Even though New Zealand's performance of services and house prices indexes unexpectedly declined in May, the NZD/GBP exchange rate began Monday's European session in a slightly stronger position. Investors will be focusing on New Zealand's upcoming current account report.
Canadian Dollar
CAD/USD – Trading in the Region of 0.9215
The 'Loonie' put on a patchy performance on Monday as commodity prices fluctuated and a measure of Canadian economic confidence dropped to a 10-week low. However, it wasn't all bad news as
Canada
's existing home sales report showed that sales jumped by 5.9 per cent in May, month-on-month, following a more temperate 2.7 per cent increase in April.
Japanese Yen
USD/JPY – Trading in the Region of 101.8200
Resurgence in Ukraine concerns and an escalating of tensions in Iraq drove investors toward the safe-haven Yen over the weekend. The Japanese asset also continues to derive support from last week's Bank of Japan rate decision, during which policy was left unaltered.
South African Rand
USD/ZAR – Trading in the Region of 10.7300
Although economic data for
South Africa
was lacking today, the USD/ZAR and GBP/ZAR exchange rates were still riding high thanks to the fact that top ratings agency Standard & Poor's revised South Africa's credit outlook to negative last week. If this week's domestic data, which includes South Africa's retail sales report, falls short of forecasts the Rand could drift towards fresh lows. An exacerbation in the present risk-off environment would also have a notable impact.
As of Monday, 16th June 2014, the Pound Sterling currency rates mentioned within this news item were as follows:
GBP EUR exchange rate was 1.2508, GBP USD exchange rate was 1.6978, GBP AUD exchange rate was 1.8066, GBP NZD exchange rate was 1.9565, GBP CAD exchange rate was 1.8415, GBP JPY exchange rate was 172.8873, and GBP ZAR exchange rate was 18.2368.