Published: 16 May at 10 AM Tags: Euro, Dollar, Pound Sterling, America, UK, Eurozone, Australian Dollar, New Zealand Dollar, Canadian Dollar, Australia, New Zealand, USA, Canada, China, France, Germany, Italy, Japan, South Africa,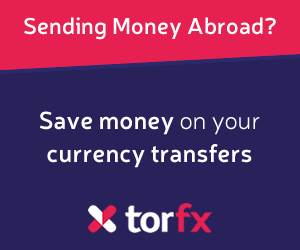 Pound Sterling
GBP/USD – Trading Lower, 1.5203
While the BoE's inflation report was comparatively optimistic, and triggered Sterling gains yesterday, the Pound was trading in the region of a six-week low against the US Dollar as the European session began and investors awaited the outcome of a UK government debt sale. Against the Euro the British currency was little changed.
US Dollar
USD/EUR – Trading Higher, 0.7775
Although worse-than-anticipated US industrial production figures resulted in the US Dollar softening against several of its most traded peers, the safe-haven currency gained on a bearish Euro as growth data for the Eurozone disappointed. With US CPI, housing starts and initial jobless claims figures all on the cards for today further 'Greenback' movement is likely.
Euro
EUR/USD – Trading Lower, 1.2866
As Eurozone, German, French and Italian GDP figures all failed to live up to expectations the Euro dropped to within touching distance of a six-week low against the US Dollar. Fluctuations in the common currency can be expected to occur in response to Eurozone CPI data, released this morning. Industry experts are expecting the data to reveal Eurozone inflation was the slowest for three years last month.
Australian Dollar
AUD/USD – Trading Lower, 0.9831
Although the Australian Dollar fluctuated during local trade in response to news from the US,
New Zealand
and
China
, it began the European session softer against its American counterpart. With no significant Australian news still to come this week the catalyst for additional 'Aussie' movement is likely to be developments in the US and China.
New Zealand Dollar
NZD/AUD – Trading Higher, 0.8348
During local trade the 'Kiwi' firmed against the US Dollar and achieved a four-year high against its Australian counterpart as New Zealand's performance of manufacturing index rose by 1.1 from March to April. The South Pacific currency also benefited from the government's fairly positive budget, and the expectation that the Kiwi economy will see a small budget surplus in 2015.
Canadian Dollar
CAD/USD – Trading Higher, 0.9817
The 'Loonie' posted a modest gain against the US Dollar during local trade as the safe-haven currency declined slightly in response to worse-than-anticipated US industrial production data. With several pieces of volatile US data scheduled for release in the hours ahead further movement in the Canadian Dollar is likely.
Japanese Yen
JPY/USD – Little Changed 102.5000
The Japanese Yen was little changed against its US counterpart as Japan's GDP was shown to have expanded by the most for twelve months in the first quarter of this year, rising an annualised 3.5 per cent. The JPY/USD pairing could fluctuate in the hours ahead in response to key economic news for the US.
South Africa
Rand
ZAR/USD – Trading Higher, 9.2730
After declining significantly yesterday in the aftermath of less-than-impressive growth data for the Eurozone and domestic labour tensions, the Rand firmed slightly as Japan's GDP expanded by 3.5 per cent in the first three months of this year – the nation's best result for 12 months.
As of Thursday, 16th May 2013, the Pound Sterling currency rates mentioned within this news item were as follows:
GBP EUR exchange rate was 1.1856, GBP USD exchange rate was 1.5281, GBP AUD exchange rate was 1.5549, GBP NZD exchange rate was 1.8696, GBP CAD exchange rate was 1.556, GBP CNY exchange rate was 9.3964, GBP JPY exchange rate was 156.0931, and GBP ZAR exchange rate was 14.2365.