Published: 16 May at 4 PM Tags: Euro, Dollar, Pound Sterling, America, UK, Eurozone, Australian Dollar, New Zealand Dollar, Canadian Dollar, Australia, New Zealand, USA, Canada, France, Germany,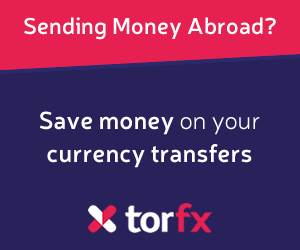 Pound Sterling (GBP)
The Pound's previous 'Super Thursday' strength seemed all but depleted during Monday's session as a quiet data calendar and continued 'Brexit' rows saw it fluctuating in many pairings.
Rightmove's May house price report was mixed, slowing from 1.3% to 0.4% month-on-month but improving from 7.6% to 7.8% yearly. This did little to move Sterling however, as markets instead focused their attention on heating up EU referendum debates. Bank of England (BoE) Governor Mark Carney recently defended his claims that one of many possible 'Brexit' consequences included a technical recession, while Chancellor George Osborne teamed up with would-be political rivals Ed Balls and Vince Cable to speak about the £200b cost of trade tariffs for an EU-less Britain.
US Dollar (USD)
The US Dollar experienced mixed results on Monday after its bullish rebound last week, but Sterling was able to advance against the 'Greenback' as investors reacted to disappointing Monday US news following last week's strong US session.
NAHB's latest housing market index report was expected to improve from 58 to 59, but instead dropped to 57.3. Empire manufacturing also showed a surprising contraction of -9.02, despite forecasts that it would merely slow from 9.56 to 6.50. This figure indicated that the US manufacturing sector continued to struggle.
Investors currently adjust their positions on the US Dollar ahead of Tuesday's key US Consumer Price Index (CPI) reports, which are expected to show improvements.
Euro (EUR)
The shared currency saw little influential movement during Monday's session as key Eurozone markets including
Germany
and
France
were closed to observe the Whit Monday bank holiday. As a result, no Eurozone data was released either.
As Eurozone markets were quiet throughout the day, the Euro traded flatly against the similarly uninspired Pound. Investors remained apathetic towards the shared currency after Friday's session had seen the release of mixed Eurozone data, with German CPI printing in negative territory as expected, German GDP printing considerably higher than expected and Eurozone GDP printing worse than expected.
The Euro could begin to experience inspired movement once again in response to Eurozone trade balance data due on Tuesday. Failing that, the final CPI reports due on Wednesday could give it a spark.
Australian Dollar (AUD)
The Australian Dollar struggled to hold its ground against the Pound on Monday as GBP/AUD fluctuated on the week's opening levels.
The 'Aussie' reeled last week in response to investor expectations that the Reserve Bank of
Australia
(RBA) would follow up its sudden interest rate cut with another cut in the coming months. This alongside the struggling prices of Australia's most lucrative commodity, iron ore, led to the Australian Dollar plummeting across the board.
The 'Aussie' attempted a brief recovery on Monday as investors prepared for Tuesday's anticipated RBA Minutes release, but ultimately failed to make a real dent in GBP/AUD's height.
New Zealand
Dollar (NZD)
The New Zealand Dollar fared better than many of its peers on Monday as April's performance of the services index report made a comfortable improvement from 55.1 to 57.1.
The commodity-correlated 'Kiwi' also advanced on news that oil prices had hiked to almost $50 per barrel, and due to the surprising hawkishness of the Reserve Bank of New Zealand (RBNZ) was seen as more appealing than its commodity bloc peers. Investors currently adjust their positions ahead of Tuesday's highly anticipated Global Dairy Trade report, which investors hope will see prices of New Zealand's most lucrative commodity recovering again.
Canadian Dollar (CAD)
The Canadian Dollar struggled to gain ground against the Pound on Monday as GBP/CAD traded flatly. Largely uninspired despite reports of a six-month-high in oil prices, the 'Loonie' may instead be struggling from business and consumer confidence damaged by a recent wildfire which consumed a significant portion of the city of Fort McMurray.
Despite this, Canadian home sales data released on Monday proved positive, growing from 1.5% to 3.1%.
As of Monday, 16th May 2016, the Pound Sterling currency rates mentioned within this news item were as follows:
GBP EUR exchange rate was 1.2735, GBP USD exchange rate was 1.441, GBP AUD exchange rate was 1.9769, GBP NZD exchange rate was 2.1227, and GBP CAD exchange rate was 1.8583.