Published: 16 Apr at 2 PM Tags: Euro, Dollar, America, Eurozone, USA, China, Russia,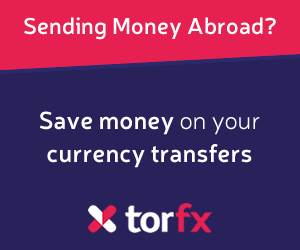 Although the Russian Ruble gained modestly on its American counterpart during local trade, it fell against a basket of currencies after oil (a key commodity) dropped to less than 100 Dollars per barrel.
Yesterday the Ruble tumbled by 1 per cent against Bank Rossii's Dollar-Euro basket and the currency has continued to decline today.
This is the first time oil has been below the 100 Dollar level since July last year.
The commodity fell as a result of growing concerns regarding the global economic outlook, triggered by a spate of disappointing US news and worse-than-anticipated Chinese GDP data.
As foreign exchange expert Artem Roschin observed: 'Oil is the main news maker. The market is watching to see whether it stalls, continues to decline or reverses.'
Earlier today it was reported that a key indicator of economic developments fell as the economic expectations of analysts and investors declined. The ZEW Centre for European Economic Research released data showing that its index had slumped from last month's three year high of 48.5 to 36.3 in April.
Earlier this month the Ruble was knocked by an announcement from the Russian Finance Ministry detailing their intention to buy foreign exchange for the Sovereign Funds directly in the markets, and not through the central bank, as early as within the next few months.
This, and global economic developments, led to strategists at Societe Generale asserting yesterday that they have now reversed their bullish stance on the Ruble and expect the currency to stay weak.
The strategists are viewing the currency cautiously, stating: 'Given our expectations for a prolonged period of slower (than pre-crisis) global growth and flat oil prices, our equilibrium models point to limited upside for the RUB in the medium term. Further appreciation in real terms may escalate competitiveness issues.'
Later this week the Group of 20 (made up of finance ministers and central bank heads) will meet to discuss various issues. It is expected that devaluing currencies through policy intervention will be one of the topics on the agenda.
As of Tuesday, 16th April 2013, the Pound Sterling currency rates mentioned within this news item were as follows:
GBP EUR exchange rate was 1.166, GBP USD exchange rate was 1.5365, GBP CNY exchange rate was 9.4999, and GBP RUB exchange rate was 48.0428.