Published: 16 Mar at 2 PM Tags: Euro, Dollar, Pound Sterling, America, UK, Eurozone, Australian Dollar, New Zealand Dollar, Canadian Dollar, Australia, New Zealand, USA, Canada, France, Germany,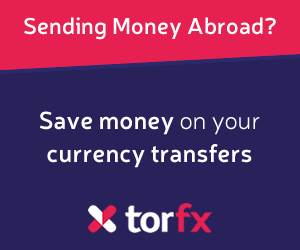 Pound Sterling (GBP)
The Pound has been today's surprise currency contender, with initial estimates of a quiet day's trading getting blown out of the water by a surprise Bank of England (BoE) policymaker split.
What was forecast to be a routine BoE interest rate decision turned out to be anything but, with Kristin Forbes dissenting against her colleagues and voting for an interest rate hike.
While the split was still 8-1, the fact that Forbes attributed rising inflation to her decision sent the Pound into overdrive and caused a rally across the board.
This bodes well for Tuesday's incoming inflation rate figures, which may cause further Pound gains if inflation is confirmed above the current BoE target of 2%.
Euro (EUR)
Having a comparatively quieter day of trading, the Euro's has recently fallen against the Pound and US Dollar, despite the Dutch election coming off favourably for the Eurozone.
Largely matching with polling figures, the victory for Mark Rutte's more pro-EU VVD party against the Eurosceptic PVV has relieved officials in
France
and
Germany
; both nations face tests against anti-establishment sentiment in elections this year.
Other Eurozone news has confirmed inflation at 2% in February, but this is still not expected to budge the highly cautious European Central Bank's (ECB) outlook on interest rates.
The week's last Eurozone data will be Friday's construction and trade balance stats, which may trigger a Euro recovery if they show growth in both areas.
US Dollar (USD)
Another surprising currency today has been the US Dollar, which has been negatively impacted by the Fed interest rate hike on late Wednesday.
The hike decision itself was as expected – the Fed raised US interest rates from 0.75% to 1%. More surprising and ultimately disappointing, however, was the implication from Fed officials that only two more hikes were likely in 2017, compared to previous expectations of three.
Further dampening USD demand was the vagueness of when these additional rate hikes could come, which contrasted with strong hints before March's positive decision.
These two aspects combined to send the US Dollar sharply down; the rate rise was so strongly predicted beforehand that it failed to generate any real positive movement.
If the US Dollar is to recover its value on Friday, the University of Michigan consumer sentiment score will need to match or exceed the current forecasts for a rise.
Australian Dollar (AUD)
While the Australian Dollar was able to initially rally against the Pound on the US Dollar drop today, it has since fallen due to Sterling's strength.
More conventional movement has comes against the Euro and US Dollar, where the Australian Dollar has remained close to opening levels.
The day's Australian data has been unexpectedly bad and limited AUD gains; unemployment has risen from 5.7% to 5.9% against forecasts.
Looking ahead, the next major AU news will be Tuesday's RBA meeting minutes, which could lower AUD demand if they show an excessively cautious outlook.
New Zealand
Dollar (NZD)
For the New Zealand Dollar, trading has been broadly negative against the Euro, Pound and even US Dollar.
In the latter case, despite initial gains when the US Dollar crashed, the New Zealand Dollar has been steadily slipping on the news that GDP growth has slowed by more than expected in Q4.
Today could see New Zealand Dollar demand pick up again if the Business NZ PMI rises for February. As this posted 51.6 points previously, however, it could dip below 50 points into the contraction range, likely weakening the New Zealand Dollar in the process.
Canadian Dollar (CAD)
As well as the weak US Dollar enabling Canadian Dollar gains today, the CAD has also been aided by an earlier uptick in crude oil costs.
High-impact Canadian data is thin on the ground this week, which leaves Friday's manufacturing sales stats as the main source of influence in the near-term. Forecasts have been for a drop from 2.3% to -0.4%, which makes a weak Canadian Dollar a liklihood before the weekend.
As of Thursday, 16th March 2017, the Pound Sterling currency rates mentioned within this news item were as follows:
GBP EUR exchange rate was 1.1465, GBP USD exchange rate was 1.235, GBP AUD exchange rate was 1.6099, GBP NZD exchange rate was 1.7689, and GBP CAD exchange rate was 1.6453.