Published: 15 May at 1 PM Tags: Euro, Dollar, Pound Sterling, America, UK, Eurozone, Australian Dollar, New Zealand Dollar, Canadian Dollar, Australia, New Zealand, USA, Canada, China, Germany, Switzerland,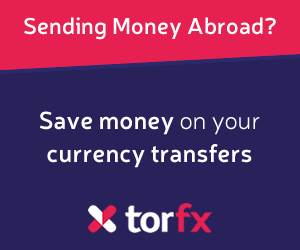 Pound (GBP) Slides as PM Refuses to Compromise With EU Over Brexit
Sterling (GBP) suffered losses on Friday as this week's disappointing data due to the coronavirus crisis and Brexit fears weighed on the currency. Sentiment was left dampened after Boris Johnson's government reiterated its refusal to extend the current Brexit transition period beyond December.
Added to this, the government said it was not keen on compromising with the European Union on trade negotiations, which dragged GBP lower. According to Ipek Ozkardeskaya, a senior analyst at Swissquote Bank:
'The Sterling outlook remains negative as the latest round of Brexit negotiations this week didn't show any signs of progress in key areas.'
Looking ahead, the Pound is likely to suffer further losses next week following the release of March's unemployment data. If Tuesday's data reveals the country's unemployment rate has increased more than expected due to the lockdown, Sterling will edge lower.
Pound Euro (GBP/EUR) Exchange Rate Falls despite Germany Falling into Recession
The Pound Euro (GBP/EUR) exchange rate continued to slide today despite data revealing the German economy contracted by -2.2% in the first quarter. This was the steepest quarterly slump since the 2009 financial crisis. Added to this, data showed growth in the Eurozone as a whole contracted by -3.8%.
As the coronavirus crisis forced Germany into lockdown and shops and factories were closed, the economy slumped into a technical recession. Today's data followed revised data which revealed the economy contracted by -0.1% in the final three months of 2019.
Looking ahead, the Euro could give up some of its gains following the release of the Bundesbank's monthly report. If Germany's central bank is overly dovish about the economy dragging itself out of a recession, the single currency will slide.
Pound US Dollar (GBP/USD) Exchange Rate Slumps as Investors Fret Over Second Wave
The Pound (GBP) fell against the US Dollar (USD) on Friday as the US currency was on track for a weekly gain as investors continued to fret over a second wave of coronavirus infections. The pairing remained near Thursday's five-week low of $1.2166.
Meanwhile, US data is likely to show that retail sales have endured another month of record declines in April as the coronavirus pandemic kept Americans at home. This has also left the US economy on track for its largest contraction in the second quarter since the Great Depression.
Looking ahead to Friday afternoon, if retail sales contract further than expected, it is likely to weigh on market sentiment. If it dampens risk appetite, it will boost the safe-haven 'Greenback'.
Pound Canadian Dollar (GBP/CAD) Exchange Rate Flat as Oil Prices Hit One-Month High
The Pound Sterling Canadian Dollar (GBP/CAD) exchange rate remained flat on Friday after oil prices touched a one-and-a-half month high. Signs that demand for crude oil was increased as
China
reported a pick-up in refinery runs.
According to Bjarne Schieldrop, chief SEB commodities analyst:
'Further signs of demand recovery together with deepening production cuts from OPEC+ as well as shut-ins and natural declines by non-OPEC+ is helping oil prices to recover.'
Looking ahead, the oil-sensitive 'Loonie' could edge higher next week if oil prices continue to rise.
Pound Australian Dollar (GBP/AUD) Exchange Rate Rises After Mixed Chinese Data
Sterling (GBP) was able to make gains against the Australian Dollar (AUD) on Friday as investors were rattled by the threat of a second wave of coronavirus infections.
Meanwhile, mixed data from China also weighed on the 'Aussie'. While China's industrial production was better than forecast, retail sales were dire.
Looking ahead, the 'Aussie' could continue to suffer losses against the Pound following the release of the Reserve Bank of
Australia
's (RBA) meeting minutes. If the monetary policy meeting minutes reveal policymakers were bearish about the country's outlook, AUD will slide.
Pound New Zealand Dollar (GBP/NZD) Exchange Rate Edges Higher as US-China Tensions Resurface
Sterling (GBP) was able to make gains against the New Zealand Dollar (NZD) on Friday as risk sentiment remained under pressure after China's mixed data. Annual retail sales slumped by -7.5% while industrial production rose by 3.9%.
Added to this, US President Donald Trump escalated trade tensions with China. Overnight he stated that the country could cut all ties with China due to the coronavirus pandemic.
Looking ahead, the 'Kiwi' could suffer further losses at the start of next week's session. If New Zealand's services PMI plummets due to the coronavirus crisis, it will send NZD lower.
As of Friday, 15th May 2020, the Pound Sterling currency rates mentioned within this news item were as follows:
GBP EUR exchange rate was 1.1185, GBP USD exchange rate was 1.2104, GBP AUD exchange rate was 1.8868, GBP NZD exchange rate was 2.0397, GBP CAD exchange rate was 1.7076, GBP CNY exchange rate was 8.5963, and GBP CHF exchange rate was 1.1762.