Published: 15 Apr at 4 PM Tags: Euro, Dollar, America, Eurozone, USA, Sweden,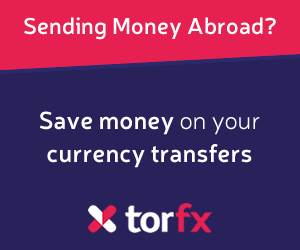 During European trade the Krona tumbled against several of its most traded peers, shedding 0.6 per cent against the US Dollar and hitting 8.3512 per Euro.
The Krona, which has strengthened against the Euro by almost 6 per cent over the last year, declined after
Sweden
's growth outlook was lowered.
Sweden still holds a coveted AAA credit rating, and through the various stages of Eurozone turmoil the nation's currency has been turned to as a safe haven.
Unfortunately, the strength of the Krona is undermining demand for Swedish exports and damaging the country's growth in the process. Nearly three quarters of Sweden's exports are produced for the Eurozone, but the economic crisis in the currency bloc and the Krona's strength has left demand weak.
Back in December it was estimated that Sweden's economy would expand by 3 per cent next year. Sweden's Finance Minister Anders Borg has now negatively revised that estimate to growth of 2.2 per cent.
It has also been forecast that the Nordic economy will grow by 1.2 per cent this year.
Borg delivered the following statement to reporters: 'We still have a serious situation with the crisis in Europe. For Sweden this means a slow and protracted recovery, both during 2013 and 2014. There is continued big uncertainty and the risks are more on the downside than on the upside. There are significant uncertainties in Europe and there is a risk that the situation will worsen.'
Meanwhile, with Swedish exports on the decline, unemployment in the nation is on the rise. Borg predicts that by next year the employment rate will rise to 8.4 per cent. If this estimation proves accurate, Sweden will have the highest unemployment rate of all Scandinavian nations.
Borg added that the government will be focusing on tackling unemployment for the foreseeable future. Additional debt reduction measures are not being considered at the present time.
As of Monday, 15th April 2013, the Pound Sterling currency rates mentioned within this news item were as follows:
GBP EUR exchange rate was 1.1719, and GBP USD exchange rate was 1.5292.