Published: 14 Nov at 5 PM Tags: Dollar, America, USA, Japan,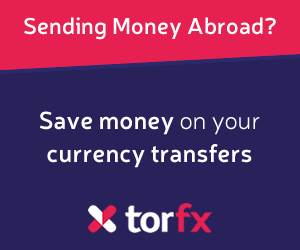 For the first time in nearly two months the Yen has slumped beyond the psychological 100 Yen per Dollar level as disappointing growth data for Japan increased the likelihood of the Bank of Japan implementing additional stimulus.
Japanese growth slowed from 0.9 per cent in the second quarter to 0.5 per cent in the third. Consumer spending dropped from a negatively revised 0.6 per cent to 0.1 per cent in the third quarter.
The result inspired this response from foreign exchange strategist Ian Stannard; 'Weaker Japanese data suggests we're likely to get more policy action, and that will put the Yen under pressure.'
In April of this year the BOJ introduced an unprecedented level of stimulus in order to bring an end to persistent deflation. Although the world's third largest economy has shown signs of recovery, it appears increasingly likely that the central bank will have to increase stimulus in the near future.
While the Yen was able to gain on the 'Greenback' yesterday as Janet Yellen, candidate for the position of Chairman of the Federal Reserve, stressed the importance of maintaining an accommodative fiscal policy in the US, the North American asset went on to recover losses against its Asian counterpart.
In her testimony for the Senate Banking Committee Yellen stated; 'A strong recovery will ultimately enable the Fed to reduce its monetary accommodation and reliance on unconventional policy tools such as asset purchases. I believe that supporting the recovery today is the surest path to returning to a more normal approach to monetary policy.'
Yellen also commented 'I consider it imperative that we do what we can to promote a very strong recovery. It's important not to remove support, especially when the recovery is fragile and the tools available to monetary policy, should the economy falter, are limited given that short-term interest rates are at zero.'
The US Dollar softened against several of its most traded peers in response to her remarks.
However, Yellen's stance opposes that of many Federal lawmakers and if the US economy continues to show signs of improvement the Fed may not be able to defer trimming stimulus for much longer.
As of Thursday, 14th November 2013, the Pound Sterling currency rates mentioned within this news item were as follows:
GBP USD exchange rate was 1.6054, and GBP JPY exchange rate was 160.9063.