Published: 13 Aug at 12 PM Tags: Euro, Dollar, America, Eurozone, USA, Russia, Sweden,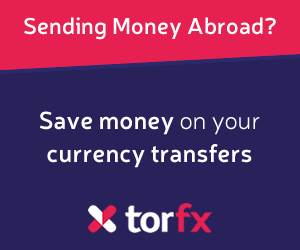 Bank Rossii's decision to move its trading band higher once more saw the Ruble weaken against the Euro-Dollar basket and hit 37.9613 – almost a four year low.
The corridor for the Ruble against the basket was increased to 31.95-38.95 yesterday. This is the sixth time the central bank has upped its trading band since the end of June, and prompted industry expert Dmitry Dorofeev to comment: 'Fundamental factors are in action. The latest move of the corridor won't help the Ruble strengthen in the short-term, but will prompt investors to continue betting against it.'
Since the Federal Reserve first intimated that US stimulus may be tapered in the months ahead the demand for emerging-market currencies like the Ruble has declined, and the Russian central bank has spent the equivalent of 319 billion Rubles purchasing the national asset.
According to one strategist: 'Recent consecutive shifts of the corridor prove that the Russian authorities do not mind seeing a steady weakening of the Ruble. They see room to help domestic production and seize growing imports'
Russian economic data to look out for this week includes industrial production and unemployment reports for June, both scheduled for release on Thursday.
Meanwhile,
Sweden
's Krona was able to advance on peers like the US Dollar for the first time in several days as the odds of the nation's central bank slashing interest rates declined with easing consumer price pressure.
The Krona climbed to 6.5124 against its US rival and 8.6572 against the Euro as consumer prices were shown to have increased by 0.1 per cent annually, following the previous month's 0.1 per cent decline. Economists were expecting stagnation.
In response to the consumer price data analyst Andreas Wallstroem observed: 'Today's figure combined with the decent data we've seen during the summer for the Swedish economy supports the case that the Riksbank won't cut rates further.'
Wallstroem added that inflation will pick up further as growth accelerates in the months ahead.
As of Tuesday, 13th August 2013, the Pound Sterling currency rates mentioned within this news item were as follows:
GBP EUR exchange rate was 1.1647, GBP USD exchange rate was 1.5446, and GBP RUB exchange rate was 51.0593.