Published: 13 Jul at 12 PM Tags: Euro, Dollar, Pound Sterling, America, UK, Eurozone, USA, Germany, Greece,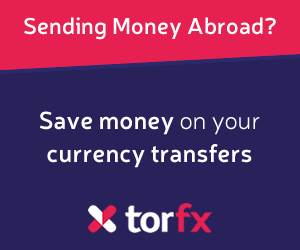 Pound Sterling (GBP)
The British Pound advanced versus the majority of its most traded currency rivals during Monday's European session. This is partly due to ongoing positive sentiment after Friday's domestic data showed that the trade deficit narrowed beyond expectations. The general weakness of the Pound last week has also contributed to the Pound's appreciation as traders fear the declination was unjustified.
Monday's British economic data printed positively which aided the Sterling uptrend. The Bank of England Credit Conditions & Bank Liabilities Surveys showed demand for Mortgages and loans from British businesses advanced significantly in the second-quarter. The report also showed positive speculation that credit conditions will continue to improve in the third-quarter as the combination of accelerating wage growth and ultra-low interest rates spurs consumer spending.
Euro (EUR)
Despite the fact that Greek and Eurozone officials have finally reached a deal after 15 hours of negotiations, the shared currency dived versus many of its peers. This is mostly due to fears that Greek Prime Minister Alexis Tsipras will not be able to convince his government to accept the program of reforms. This is especially true given that one of the conditions of the package included massive changes to policies implemented by the far-left political party. In addition, many traders speculate that German Chancellor Angela Merkel will have similar difficulties in trying to convince the Germans to accept the deal.
Germany
has the final word on Greek bailout given that the country owns the vast majority of
Greece
's debt.
Even if the deal is accepted by both sides, the Balkan states still deeply mistrust Greece and relationships will likely take a long time to repair. And given the past few bailout deals, there is no guarantee Greece will implement any of the reforms agreed during the many months of negotiations.
US Dollar (USD)
The US asset rallied versus its peers after Federal Reserve Chair Janet Yellen stated that there was a high potential for the Federal Reserve to begin hiking the cash rate by September 2015. This is despite warnings from the International Monetary Fund (IMF) regarding the dangers to economic growth if the Fed hikes the rate too soon.
Despite the fact that Greece looks like staying in the Eurozone, for now, market sentiment is still relatively damp amid many uncertainties regarding the viability of the proposal hashed out late on Sunday evening. This has seen continued support for the US Dollar thanks to its safe-haven properties.
As of Monday, 13th July 2015, the Pound Sterling currency rates mentioned within this news item were as follows:
GBP EUR exchange rate was 1.407, GBP USD exchange rate was 1.5489,