Published: 13 May at 2 PM Tags: Dollar, America, USA, China, Japan,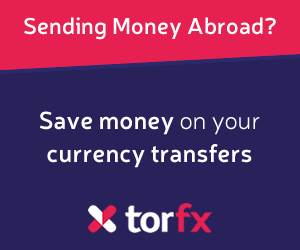 For a second day the Yuan weakened as the People's Bank of
China
cut its daily fixing.
As the US Dollar broadly gained and the market reacted to the recent G-7 meeting the reference rate was set at 6.2072 per Dollar by the central bank, nearly 0.1 per cent lower than yesterday. Consequently the Yuan softened to stay within the sanctioned trading range.
According to industry expert Daniel Chan, 'The weaker fixing is in line with the Dollar's rally against Asian currencies after the G-7 meetings. There's still a speculation on Yuan band widening and I think it's only a matter of time before it happens.'
During the G-7 meeting of leading global finance ministers Japan's decision to implement unprecedented stimulus in order to bring an end to deflation went un-criticised, despite the fact that the G-7 restated its commitment to preventing competitive currency devaluation. Since Japan announced its intention to double its monthly bond purchases in April the Yen has depreciated considerably against the majority of its peers, notably softening to ¥ 102 against the US Dollar over the weekend.
Last week the Yuan hit its strongest level against its American counterpart since official and market exchange rates were unified by the government nearly 20 years ago. Also last week the State Administration of Foreign Exchange announced that China will be abolishing two dozen rules regarding foreign-exchange regulations for foreign direct investment.
As economic researcher Wang Tao points out: 'Non-FDI capital flows have returned to China on improved global risk sentiment and signs of stabilisation on the Chinese economy'.
However, some industry experts have cautioned that the Yuan's recent rally could be at an end as fears of a worsening economic slowdown in China may send the Yuan tumbling, as they did last year and the year previously.
Although even the most pessimistic of estimates put China's growth expectations at comparatively high levels, and while the nation is certainly outperforming its counterparts, there are concerns that a recent stream of less-than-impressive Chinese data could hint at a sharp decline in the not-too-distant future.
As of Monday, 13th May 2013, the Pound Sterling currency rates mentioned within this news item were as follows:
GBP USD exchange rate was 1.53, GBP CNY exchange rate was 9.4044, and GBP JPY exchange rate was 155.7586.