Published: 12 Aug at 12 PM Tags: Euro, Dollar, Pound Sterling, America, UK, Eurozone, Australian Dollar, New Zealand Dollar, Canadian Dollar, Australia, New Zealand, USA, Canada, China, Greece,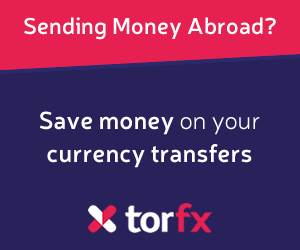 Pound Sterling (GBP)
Wednesday's British economic data produced mostly negative results, causing the Pound Sterling to decline versus many of its major peers. Of particular disappointment was British unemployment which grew by 25,000 between April and June. In addition, wage growth failed to accelerate in line with economists' forecasts. The poor labour market data results have caused many traders to contemplate further delays to a Bank of England (BoE) benchmark rate hike amid fears that many families will not be able to cope with a cash rate increase.
Euro (EUR)
After Greek, Eurozone and creditor officials finally agreed terms for the Hellenic nation's third bailout package, the common currency rallied versus its major competitors. The news overshadowed less-than-ideal Eurozone Industrial Production which came in at 1.2% in June on the year; missing the market consensus of 1.7%.
US Dollar (USD)
As traders await US Mortgage Applications, the Dollar is trading statically versus its currency rivals. Dampened market sentiment, amid fears regarding
China
's economic slowdown, has seen the US asset edge higher; albeit fractionally. A positive result from Mortgage Applications will stoke rate hawks after it became apparent that the Federal Reserve will be looking at domestic data results to inform a decision as to the timing of a rate hike.
Australian Dollar (AUD)
After the People's Bank of China (PBoC) intervened in the market to devalue the Yuan, the 'Aussie' (AUD) dived versus its major peers. This was due to the combination of fears regarding cooling demand for Australian exports and dampened market sentiment.
Australia
's economic data produced comparatively positive results, but the PBoC stimulus overshadowed domestic data.
New Zealand
Dollar (NZD)
Although the situation in China has impacted upon demand for commodity-correlated currencies, the 'Kiwi' (NZD) managed to avoid a significant depreciation on Wednesday. This is primarily the result of traders already having priced-in Reserve Bank of New Zealand (RBNZ) intervention. Therefore, the situation in China has not added to monetary easing pressure in New Zealand given that tanking dairy prices have already forced the central bank into preparing for further cuts.
Canadian Dollar (CAD)
The Canadian Dollar also avoided further depreciation on Wednesday's despite soft demand for commodity-correlated currencies. The slight 'Loonie' (CAD) uptrend can be linked to slowly improving crude oil prices.
As of Wednesday, 12th August 2015, the Pound Sterling currency rates mentioned within this news item were as follows:
GBP EUR exchange rate was 1.3998, GBP USD exchange rate was 1.5616, GBP AUD exchange rate was 2.1159, GBP NZD exchange rate was 2.3622, GBP CAD exchange rate was 2.0263, and GBP CNY exchange rate was 9.9741.