Published: 12 Jun at 2 PM Tags: Dollar, America, USA, Turkey,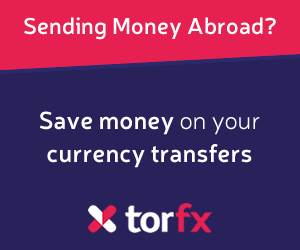 Overnight Turkish police clashed with protesters taking a stand in Taksim Square. Volleys of tear-gas were fired and water cannons were repeatedly set off, dispersing the crowd of demonstrators.
This morning municipal workers set out to clean-up the iconic Turkish landmark, banishing litter and graffiti.
As some measure of calm returns to the area, and Erdem Basci (Governor of the Turkish central bank) asserted that he is willing to step in and take measures to limit the currency's volatility, the Lira gained on the US Dollar.
The Lira climbed 0.9 per cent, hitting 1.8743 against the Dollar as Basci 'displayed a determined stance'.
In reaction to the recent lows the Lira has weakened to, the central bank sold 250 million Dollars across five auctions and tightened funding by stopping its one-week repo auctions yesterday.
Although the Lira has strengthened as a result, according to currency strategist Marc Chandler: 'Foreign investors are taking a wait-and-see attitude. The Lira is benefiting not only from the intervention but also from the general stabilization of the capital markets.'
Today President Abdullah Gul was urged to hold a meeting of party leaders at which the ongoing social crisis could be discussed. However, it has been reported that Gul intimated that he saw no value in such a meeting.
Since the protests began roughly two-weeks ago, three people have died and thousands have been injured. What started as a peaceful demonstration has become a violent battle, and the US has expressed concern over the physical actions taken against protesters. The spokeswoman for President Barak Obama's National Security Council was quoted as saying: 'We are concerned by any attempts to punish individuals for exercising their right to free speech, as well as attempts by any party to provoke violence.'
Until some semblance of peace is achieved the central bank may need to continue intervening in order to restrict Lira volatility.
As of Wednesday, 12th June 2013, the Pound Sterling currency rates mentioned within this news item were as follows:
and GBP USD exchange rate was 1.568.