Published: 12 Jun at 11 AM Tags: Euro, Dollar, Pound Sterling, America, UK, Eurozone, Australian Dollar, New Zealand Dollar, Canadian Dollar, Australia, New Zealand, USA, Canada, China, Greece,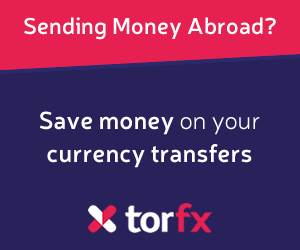 Pound Sterling (GBP)
The Pound softened on Thursday in response to disappointing domestic data and news that Chancellor George Osborne intends to sell the government's stake in the Royal Bank of Scotland at a significant loss. Once traders had digested this news, the Pound gradually recovered amid fears that the depreciation was overdone.
Friday has seen the Pound generally holding steady versus its rivals as traders await April's seasonally-adjusted Construction Output data.
Euro (EUR)
After International Monetary Fund (IMF) representatives stated that they walked out of discussions with Greek officials, the single currency dived versus its peers. The IMF stated that progress was not being made and that there were major differences that are unlikely to be resolved before the end of June when consolidated loan payments will be due.
Friday has seen the common currency holding a weak position as Greek Prime Minister Alexis Tsipras' continued reassurances that his government will work hard towards a resolution is quickly becoming tired rhetoric. Eurozone Industrial Production data, due for publication later on Friday, may have an impact on Euro movement but is unlikely to overshadow concerns regarding the Hellenic nation.
US Dollar (USD)
In response to positive sales data, the US Dollar advanced versus its major peers. The appreciation has been relatively sluggish, however, amid anxieties regarding Dollar overvaluation. Several analysts are now speculating that the Federal Reserve will delay a rate hike for a considerable time until the Dollar weakens.
Friday's US data will be significant with particular reference to the preliminary figure for June's University of Michigan Confidence report.
Australian Dollar (AUD)
The Australian Dollar softened versus many of its competitors on Thursday despite registering positive results from labour market data. The depreciation can be linked to Reserve Bank of
Australia
(RBA) Governor Glen Stevens' comments that the central bank is willing to intervene in the market in order to devalue the currency despite the potential for stoking the Sydney housing bubble.
Friday has seen the South Pacific asset continue to trend lower as geopolitical tensions in Europe weigh on market sentiment. In addition, US Dollar strength has dampened demand for high-yielding assets.
New Zealand
Dollar (NZD)
After the Reserve Bank of New Zealand (RBNZ) surprised the market by cutting the cash rate for the first time in over four years, the New Zealand Dollar softened versus its rivals. The depreciation was slowed a little after data out of
China
printed positively.
The 'Kiwi' (NZD) continues to trend lower on Friday after May's Performance of Manufacturing Index dropped from 51.7 to 51.5; moving closer to the 50 mark which separates growth from contraction. Damp market sentiment amid a rising US Dollar and geopolitics in Europe is also weighing on demand for the Oceanic currency.
Canadian Dollar (CAD)
Damp risk sentiment and falling crude oil prices caused the Canadian Dollar to soften versus many of its peers. Friday has seen the 'Loonie' (CAD) continue to trend lower as crude oil prices drop.
Canada
's domestic data publications are unlikely to be particularly impactful.
As of Friday, 12th June 2015, the Pound Sterling currency rates mentioned within this news item were as follows:
GBP EUR exchange rate was 1.3813, GBP USD exchange rate was 1.556, GBP AUD exchange rate was 2.0137, GBP NZD exchange rate was 2.2285, GBP CAD exchange rate was 1.9172, and GBP CNY exchange rate was 9.6599.