Published: 12 May at 9 AM Tags: Euro, Dollar, Pound Sterling, America, UK, Eurozone, Australian Dollar, New Zealand Dollar, Canadian Dollar, Australia, New Zealand, USA, Canada, China, Greece,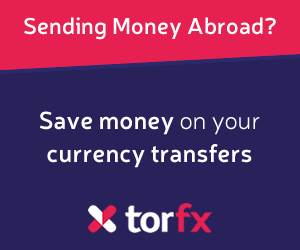 Pound Sterling (GBP)
After having rallied significantly on the Conservative victory in the general election, the Pound edged lower versus many of its major peers on Tuesday morning. This can be attributed to the suggestion that Prime Minister David Cameron will bring the promised referendum on Britain's membership in the European Union forward to 2016.
'The mood now is definitely to accelerate the process and give us the option of holding the referendum in 2016,' one source said. 'We had always said that 2017 was a deadline rather than a fixed date.'
Euro (EUR)
Amid speculation that
Greece
would default on its €750 million payment to the International Monetary Fund (IMF) the single currency declined. However, Athens managed to pay the IMF ahead of schedule which saw the common currency climb versus the majority of its most traded currency rivals. This caused improved sentiment with increased likelihood of Greece staying in the Eurozone. However, with talks between Greece and the Eurogroup showing little sign of progress, Greece's future still depend heavily on bailout funds.
US Dollar (USD)
The US Dollar strengthened on Monday as speculation mounted that the Federal Reserve would move away from a data-centric monetary policy to one that is more flexible with the evolution of the economy. However, Monday's disappointing domestic data has seen those gains pared as the US Dollar resumes bearishness. The Labour Market Conditions Index Change dropped from the negatively revised previous figure of -18 to -1.9.
Australian Dollar (AUD)
After having declined significantly in response to the People's Bank of
China
(PBoC) decision to ease monetary policy, the 'Aussie' (AUD) strengthened on Tuesday. The appreciation can be linked to the combination of positive domestic data results, and improved market sentiment after Greece made a huge IMF repayment.
New Zealand
Dollar (NZD)
The New Zealand Dollar softened considerably versus its major peers on Monday amid speculation that the Reserve Bank of New Zealand (RBNZ) will cut the benchmark interest rate in both June and July. Tuesday has seen some of those losses recovered, however, thanks to improved risk-appetite and increased demand for high-yielding assets.
Canadian Dollar (CAD)
With a complete absence of domestic data to provoke changes, the Canadian Dollar has been subject to fluctuations in the currency market. A fractional advance is the result of crude prices steadily rising with tensions in the Middle East weighing on oil production.
As of Tuesday, 12th May 2015, the Pound Sterling currency rates mentioned within this news item were as follows:
GBP EUR exchange rate was 1.3969, GBP USD exchange rate was 1.5668, GBP AUD exchange rate was 1.963, GBP NZD exchange rate was 2.122, GBP CAD exchange rate was 1.8814, and GBP CNY exchange rate was 9.7278.