Published: 12 Apr at 6 PM Tags: Dollar, America, USA, Japan, Mexico,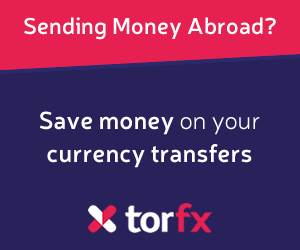 In recent months the Peso has performed with gusto, leaping by 6.5 per cent against its North American Amigo since the beginning of this year.
The Peso has benefited from
Mexico
's relatively solid economic growth, but began to rally rapidly in March after reforms (which would see the firms dominating the nation's telecommunications sector broken up) were approved.
Last month top ratings agency Standard & Poor's intimated that it would consider raising Mexico's credit rating from triple-B within the next year and a half if the progress continued.
In this week alone the Mexican currency has advanced by 0.9 per cent.
The Peso achieved the highest level recorded against the US Dollar since mid-2011 during intraday trading yesterday, prompting one Mexican strategist to assert: 'The Peso almost has a cultish characteristic now among investors, and is likely to continue to appreciate because of relentless inflows on the back of Japan's ultra-lax monetary policies.'
However, worse-than-forecast retail sales figures for the US has led to the Peso edging away from its 20-month high of 12.0194 Peso per Dollar.
According to the Commerce Department, US retail sales fell by 0.4 per cent last month. Economists had predicted that the figure would hold at its previous level.
As the US is Mexico's main trading partner (with roughly 4/5ths of all Mexican exports ending up across the border) the news had an impact on the latter nation's currency.
After the US retail sales report was published Roman Cordova, of Banco Base AS, stated: 'After the US data, it weakened a bit. At the 12 level, there are going to be a lot of barriers.'
And further Peso losses could be on the way.
The drop in retail sales, which was the largest decline for nine months, follows Friday's less-than-impressive US employment figures as well as comments issued this week by Federal Reserve Chairman Ben Bernanke's regarding his dissatisfaction with the rate of US economic recovery.
If economists begin to slash their growth forecasts for the US as a result of this run of bad news – which some industry experts are expecting to happen – Mexico's trade prospects could dim and the Peso could fall.
According to Bloomberg News, with 12 Pesos per US Dollar being a psychologically significant level among investors, some traders 'have orders to sell the Peso automatically once it gets close to 12 per Dollar.'
As of Friday, 12th April 2013, the Pound Sterling currency rates mentioned within this news item were as follows:
GBP USD exchange rate was 1.5343, GBP JPY exchange rate was 150.9265, and GBP MXN exchange rate was 18.5315.