Published: 11 May at 10 AM Tags: Euro, Dollar, Pound Sterling, America, UK, Eurozone, Australian Dollar, New Zealand Dollar, Canadian Dollar, Australia, New Zealand, USA, Canada, China, Greece,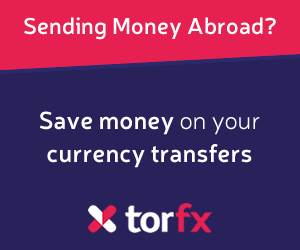 Pound Sterling (GBP)
Having seen significant losses in response to election jitters and political uncertainty, the Pound strengthened considerably after the Conservative majority victory. With a strong ethos regarding economic prosperity, and with the blues backed by businesses and banks, the Pound's upswing was to be expected.
Monday has seen the Pound's upward momentum slow somewhat, as the losses from the election have been recovered. The Bank of England (BoE) interest rate decision is due to be announced later on Monday, but very few expect any changes so soon after the election conclusion. Wednesday's Inflation Report will be far more instructive as a guide to the institutions economic plan under a Tory government.
Euro (EUR)
The Euro seemed to have avoided continuous declination amid geopolitical tensions in
Greece
with many feeling the fallout from a potential Greek exit from the Eurozone had been priced in. However, the single currency softened versus most of its major peers after Greek officials stated that there would be no compromise on their electorate 'red lines.'
Monday has seen the common currency continue trending lower as we draw ever closer to Tuesday's large International Monetary Fund (IMF) repayment. Without securing bailout funds from creditors, the likelihood that the cash-strapped nation will default on the payment increases dramatically. The Eurogroup meet today in the hope that Athens can present reforms that meet creditors requirements.
US Dollar (USD)
After producing mixed data results at the tail-end of last week, the US Dollar strengthened thanks to falling unemployment. However, the gains were very much laboured as futures traders continue to pare bets as to the timing of a Federal Reserve rate hike.
Many analysts are now forecasting a change from the current policy of making rate revisions data dependent given the need to be flexible in line with economic changes. This has seen the US Dollar gain versus many of its major peers amid speculation that the recent run of disappointing data results won't have as big an impact on Federal Open Market Committee (FOMC) decisions.
Australian Dollar (AUD)
After Greece managed to make an IMF repayment on time, and with progress being made in the Eurogroup discussions, market sentiment improved somewhat towards the end of last week. The Australian Dollar strengthened in response to demand for high-yielding assets. Monday has seen market sentiment revert to risk-aversion strategies, however, amid increased expectation of a forced Grexit. This caused the risk-correlated 'Aussie' (AUD) to soften versus the majority of its most traded currency rivals.
Additional 'Aussie' declination can be attributed to the People's Bank of
China
(PBOC) having eased monetary policy once again, having cut the 1-year lending rate by 0.25 percentage points.
New Zealand
Dollar (NZD)
With mounting speculation that the Reserve Bank of New Zealand (RBNZ) will be forced to cut the lending rate amid deflationary pressures from low priced commodities, the 'Kiwi' (NZD) softened versus the majority of its most traded currency competitors.
Monday has seen the 'Kiwi' continue to decline after the PBOC loosened monetary policy. Additional losses are the result of disappointing domestic data after Card Spending and Retail Card Spending declined in April.
Canadian Dollar (CAD)
The 'Loonie' (CAD) depreciated considerably as a result of Friday's mixed domestic data results which erred towards the negative. Of particular detriment was the Net Change in Employment which saw a massive reduction in April of -19,700.
Monday has seen the Canadian Dollar resume declination versus most of its major peers as crude prices cool amid continued high output from the US.
As of Monday, 11th May 2015, the Pound Sterling currency rates mentioned within this news item were as follows:
GBP EUR exchange rate was 1.3971, GBP USD exchange rate was 1.5577, GBP AUD exchange rate was 1.9749, GBP NZD exchange rate was 2.1238, GBP CAD exchange rate was 1.8847, and GBP CNY exchange rate was 9.6728.